'A whole new universe': How Fortnite fits into Dragon Ball Z's extended renaissance
Fortnite continues to be a testing ground for some of the most immersive digital stunts for marketers. 
Just ask the marketers behind the English language premiere of Dragon Ball Super: Super Hero. To drum up support for the latest installment in the popular film franchise, Toei Animation turned to Epic Games' Fortnite for a crossover that fans of both franchises have dreamed about for years. The end result, however, arguably defies even those lofty expectations.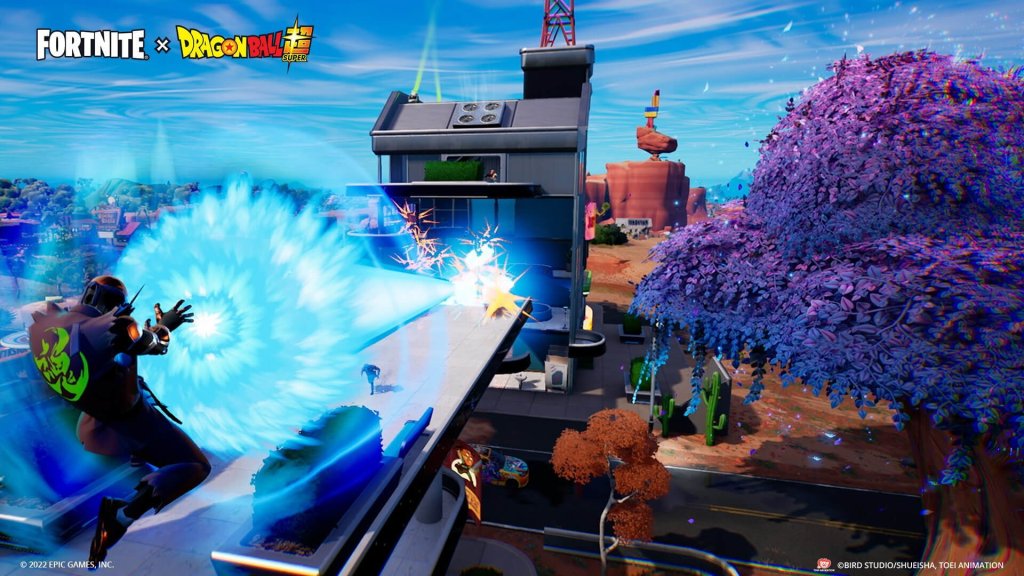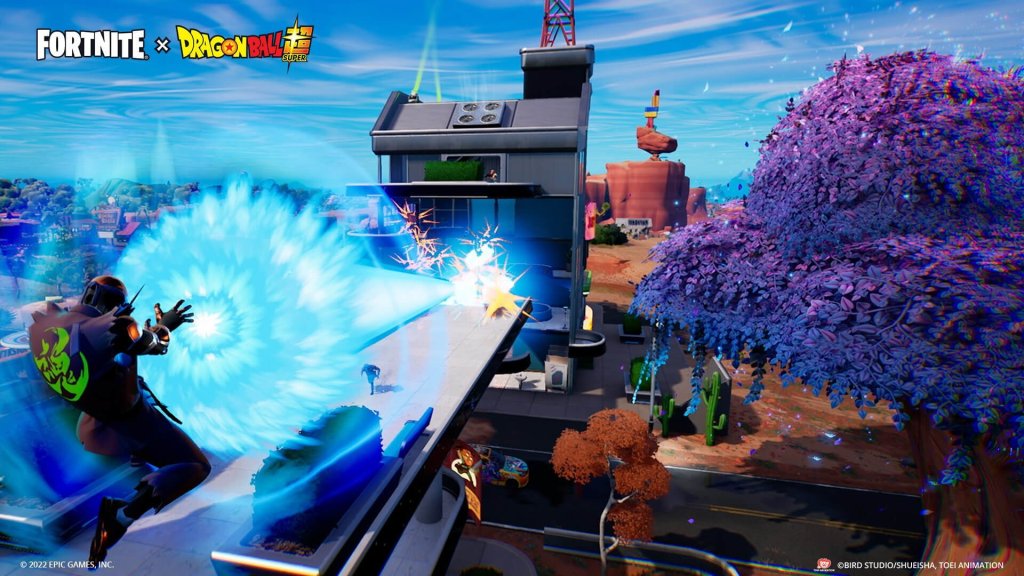 Sure, there were the usual cosmetic features that have come to define partnerships like this. Players could appear as the anime's most popular characters, for example. Usually, that's where partnerships stop: the characters look like they're meant to, but don't behave as they should. That's not the case with this latest brand integration, which ran from August 18th to the 30th. 
Players could fly around the Fortnite arena on the "Nimbus Cloud" used by the anime's main character Goku. They also got to use his signature move — the "Kamehameha" — as a weapon against other players. Both moves could be combined together for those players who wanted to recreate the epic, fast-paced fights from the anime. If players completed specific challenges related to the anime, rewards could be unlocked.
The companies looked forward to the universe creating a "new segment of fans," said Toei Animation director of global marketing Lisa Yamatoya, who added, "it was very important to us that we showcase some of the most iconic elements from the franchise, which included the Kamehameha."
It's all meant to add up to a level of interactivity designed to be so immersive that players forget it's a promotion for a new film — a difficult task for any brand looking to get its IP in front of a hungry new audience. The exact financial agreement between the companies is not clear.
Epic Games doesn't charge brands directly for this type of partnership. The company takes a chunk of the revenue share split, meaning the deal will still be massively profitable on Epic's end.
"This is sort of like advertising but it doesn't feel like advertising at all. It feels like you're part of a story," said Hon-Ming Gianotti, who works as a junior strategist at the marketing agency Media.Monks. "It's showing us what it's like to interact with a brand."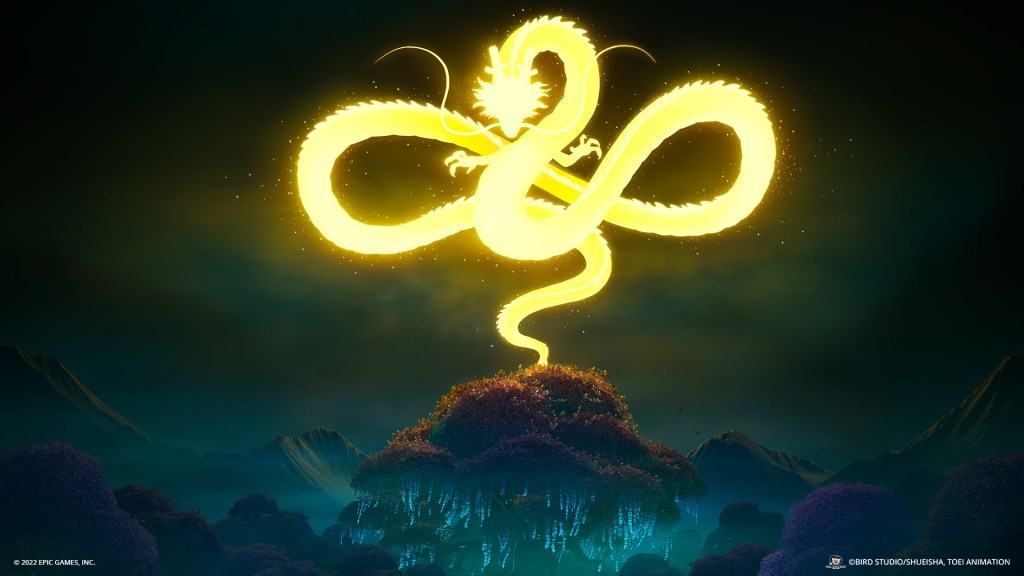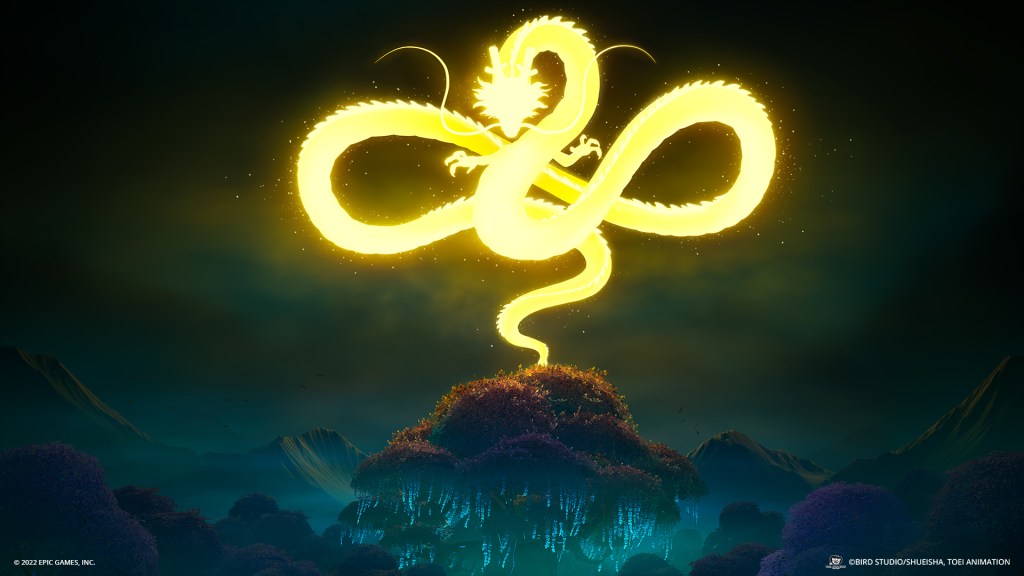 The approach seems to have worked. The film made over $30.8 million in 10 days at the box office in the U.S., putting it in the top five anime releases of all time. 
Right now, Epic Games has more tools at its disposal than independent creators using Fortnite Creative. Building options in Fortnite Creative are growing, but they currently pale in comparison to what is offered by branded experiences in the main battle royale mode.
"The main game right now is designed for top-level partnerships and big brands. They are matching what Fortnite is in terms of size," said Anne-Margot Rodde, who consults on major brand activations in the metaverse and Fortnite Creative for the Trailer Park Group, a marketing agency that works with major game studios and publishers.
While Fortnite's battle royale mode is currently the main draw for both players and advertisers, that could change within the next 10 years. Indeed, partnerships like Dragon Ball Super are as much about promoting the brand in question as they are about promoting Fortnite. Each time a new brand activation happens within the battle royale mode, including the recent Destiny 2 characters and NFL quarterback Patrick Mahomes, thousands of videos of those characters pop up over social media. Videos of the Kamehahameha created a cultural touch point only hours after the collaboration launched.
Naturally, Epic has become assertive over how these partnerships are realized and the developer has inadvertently established a reputation as being difficult to work with, according to multiple sources Digiday spoke to for this article. It can be incredibly picky over what companies it chooses to partner with despite the variety of brands of all types, shapes and sizes that have tried to reach its unique market. An appearance within Fortnite battle royale can be an opportunity to help any brand get in front of one of the biggest audiences in gaming.
"The stakes are high," said Lewis Smithingham, svp of innovation at Media.Monks. "It's not about creating popups. It's about creating theme parks. If you come in with a poser way then people are going to do horrible things with your brand."
Europe sets deadline for USB-C charging for (almost) all laptops
Mundissima / Shutterstock
USB-C has come a long way since its debut in 2014, now becoming the standard for charging and basic data transfer (on everything except the iPhone, of course!) as well as audio and video for more and more devices. The European Parliament, long enamored with the idea of a consumer- and environmentally-friendly standard for charging devices, is pushing it forward even further. A newly-passed law says that almost all portable electronics will need to charge via USB-C by 2026.
At this point, most new laptops already use USB-C charging, taking advantage of the standard's flexibility to deliver a range of wattages up to 100 watts. There are two exceptions: the top of the market and the bottom. Cheap budget laptops are still sometimes equipped with less expensive, semi-proprietary barrel charging cables or something like Lenovo's rectangular charger.
On the other hand, power-hungry laptops that need more than 100 watts still use proprietary connections for their massive adapters. The USB Implementers Forum is working on expanding that limit and some of these laptops can still charge slowly over USB-C. These are the only laptops that Europe will allow to be sold with proprietary chargers after the spring of 2026. While nothing forces manufacturers to follow this new law worldwide, streamlined manufacturing and economy of scale will effectively force the rest of the world to follow in practice if not in legislation.
Parliament posted its reasoning online (spotted by Windows Central), saying that this move will encourage technological innovation and give consumers access to more interoperability with a bonus that more easily-reusable cables and chargers means less electronic waste. The post estimates that it will help consumers save up to 250 million euro a year on new charger purchases.
The bigger news is that this move is likely to finally force Apple to abandon the Lightning connector for the iPhone, cheaper iPads, and a few lingering accessories. (Apple already uses USB-C charging on most iPads and all Macbooks.) The switch for smaller mobile devices will happen by the end of 2024. This includes "all new mobile phones, tablets, digital cameras, headphones and headsets, handheld videogame consoles and portable speakers, e-readers, keyboards, mice, portable navigation systems, earbuds and laptops that are rechargeable via a wired cable." (Note: This technically creates a loophole for any device that recharges via wireless only.) That should give laptop manufacturers plenty of time to flush out the remaining old-fashioned chargers from their assembly lines.
Windows 11 22H2 bug can slow file downloading by 40%
Downloading and even copying local files may be as much as 40 percent slower using Windows 11 22H2, a Microsoft program manager has confirmed.
Ned Pyle, a principal program manager at Microsoft, wrote that there is a performance regression in Windows 11's 2022 Update (22H2) when copying files from a remote computer using the Server Message Block (SMB) protocol. The performance hit was unearthed by Petri.com.
It's not entirely clear whether copying files will slow down when downloading them from a remote server, or merely accessing them from a remote PC. Microsoft doesn't appear to know quite yet, either. "The issue is not actually in SMB code, so I can't give you an ETA for a permanent fix yet; SMB is just the most likely scenario to be noticed," Pyle wrote. "You could see this behavior even with local file copies not using SMB. We're working with another team to understand this and get to a permanent solution."
The slowdown appears to manifest when copying down or downloading "large" (multi-gigabyte) files from a remote machine onto a PC running Windows 11 2022 Update (22H2). Files that are copied to another PC not running 22H2 won't see the slowdown, Pyle wrote.
There is a workaround. "[U]se robocopy or xcopy with the /J (unbuffered IO) parameter," Pyle wrote, which will return performance to the expected levels. Pyle provided an example of the code:
robocopy someserversomeshare c:somefolder somefile.ned /J
Last week, Microsoft reported a printer bug that manifested when printers were unable to communicate their advanced features to a host PC, which prevented those features from working. Microsoft blocked users with the issue from upgrading to 22H2.
USB logos finally make sense, thanks to a redesign
For years, USB technologies have been an alphabet soup of terminology—when, really, all consumers care about is how fast the USB connection is. But now, finally, a new USB logo scheme solves this problem.
The USB Implementors Forum unveiled new logos on Friday for laptop ports, chargers, and cables that actually try to communicate what each one does. It's a far cry from the nightmare naming scheme that the USB-IF implemented in 2009. It's worth noting that the names of each specification apparently haven't changed, but the logos have, and that's all that matters.
USB-IF executives said the new logos were established alongside the new 240W USB-C power specification, which can now charge USB-C powered laptops at the levels required by even some gaming laptops. Now, the various USB specifications are defined by their speed. Charging specifications are defined by their wattage, with logos that actually indicate this.
"With the new higher power capabilities enabled by the USB PD 3.1 Specification, which unlocks up to 240W over a USB Type-C cable and connector, USB-IF saw an opportunity to further strengthen and simplify its Certified Logo Program for the end user," said Jeff Ravencraft, USB-IF President and chief operating officer, in a statement. "With our updated logos, consumers can easily identify the USB4 performance and USB Power Delivery capabilities of Certified USB-C cables, which support an ever-expanding ecosystem of consumer electronics from laptops and smartphones to displays and chargers."
Check out the new logos, which will be used on packaging, ports, and device power ports:

About the only drawback? There's no obligation for device makers to actually inscribe the logo on their laptops, which could mean a continuation of the confusion around ports.
The new USB cable logos also feature clear communication of their speed as well as their charging capabilities. The big question is whether these cables will support Thunderbolt, or DisplayPort, or USB4 —any of the protocols, that is.
Finally, there are the charging logos, which again state what the device is capable of.

If nothing else, this is a huge step forward for clarity, communicating to the consumer what they're buying. The only real regret is why this wasn't implemented years ago.