IR35: FCSA defends Charter change that lets umbrella firms operate offshore setups
Umbrella company accreditation body has moved to clarify the rationale behind a recent tweak to its membership charter amid accusations it could harm the sector's reputation and encourage offshore tax avoidance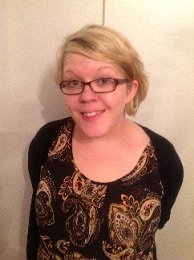 By
Published: 11 Oct 2021 15:00
One of the UK's main umbrella company accreditation bodies has denied that a recent tweak to its membership charter will put IT contractors at a heightened risk of joining offshore tax avoidance schemes.
The Freelancer and Contractor Services Association (FCSA) revamped its membership Charter in March 2021 to include a change that appears to reverse its long-held ban on letting the 60-plus umbrella companies it represents operate offshore solutions and structures.
In its previous form, the Charter stated that all of the Association's members must be UK-based firms that "do not provide any offshore solutions/structures", but the revamped Charter states they now can, provided their offshore operations do not make up more than 25% of their business.
While the Charter change came into force seven months ago, the development appears to have passed some of the FCSA's members by, with several parties privately telling Computer Weekly they were unaware until recently that the Charter had been changed.
The news pages on the FCSA website also make no mention of the change, despite the Association publishing a press release in July 2021 to announce an update to its Codes of Compliance.
The development has promoted several umbrella market stakeholders to privately raise concerns to Computer Weekly about the impact the change could have on the reputation of the industry, given the links between offshore structures and tax avoidance schemes.
To this point, offshore structures and schemes are sometimes used by non-compliant umbrella firms to help the contractors on their books avoid paying tax on their earnings. They do this by opting to pay part of the contractor's salary in the form of non-taxable loans or annuities, which are typically paid out by the umbrella through an offshore trust.
Crawford Temple, CEO of Professional Passport, a company that provides compliance assessment services to umbrella companies, told Computer Weekly: "This revelation that the FCSA is allowing its members to use offshore models is shocking. We have seen many reports of non-compliance operating in the sector and clearly offshore structures have come under close scrutiny along with other forms of disguised remuneration.
"Our [umbrella] sector has come in for a lot of criticism of late and the news that the FCSA is permitting offshore structures will be damaging," he added.
Indeed, the role that umbrella companies play in the extended end-client to contractor supply chain has been called into question recently, with the Trades Union Congress (TUC) calling on the government in August 2021 to ban them from operating in the wake of reports of industry-wide malpractice.
These include reports about umbrella company contractors being denied holiday pay and having unnecessary deductions taken from their pay packets.
This in turn has led to repeated calls from MPs and contracting market stakeholders for the umbrella industry to be regulated. In the meantime, the FCSA and Professional Passport provide accreditation for firms in the sector that want to demonstrate they operate compliantly.
"This news [of the Charter change] now reinforces the fact that Professional Passport is the only compliant standard that strictly prohibits any money being transferred offshore or workers being paid money from offshore," continued Temple.
"Such malpractice provides a serious risk to the entire supply chain, contractors, agencies and hiring clients, and we vehemently oppose it."
According to the April 2021 How contracting should work report by the Loan Charge All Party Parliamentary Group (APPG), FCSA members collectively employ 170,000 contractors across the UK.  
All FCSA accredited umbrellas are expected to abide by the Association's membership Charter, and observe "the highest principles of ethics, integrity, professional conduct and fair practice" while conducting their business, the document states.
In a statement to Computer Weekly, FCSA CEO Phil Pluck defended the Charter change, and said the Association has "always allowed" its members to run up to 25% of their operations offshore within its Codes of Compliance.
"FCSA recognises that companies in all sectors of the UK economy now have business to business relationships outside of the UK, particularly in back office functions and with contractors who have multiple work locations," said Pluck.
"In order to allow FCSA members to remain agile, and to reflect the international nature of the whole supply chain, the FCSA has always allowed companies within its membership to operate up to 25% of its operations outside of the UK. Not to do so would be anti-competitive."
Rigorous codes
Expanding on this point, Pluck said the "rigorous FCSA codes" state that member companies must have "at least" 75% of their organisations run from within the UK.
"This ensures that the FCSA member is a UK tax resident and subject to UK employment law, thereby protecting the contractor and supply chains and allowing the FCSA to assess those companies against UK legislation as well as the enhanced best practice standards that sit within both our codes of compliance and our Charter," he said.
The Charter has "simply been revised to reflect the extensive protection provided by the Codes of Compliance", said Pluck, "to ensure that both contractors and the supply chain are giving the protection and assurance the FCSA badge of compliance brings with it".
He continued: "The FCSA does not permit members to pay workers operating in the UK in a way that seeks to avoid UK taxation by routing money or transactions outside of the UK."
An umbrella market source, who spoke to Computer Weekly on condition of anonymity, backed Pluck's assertion that FCSA members have been able to operate part of their business overseas for some time, but said the ambiguity of the reworked Charter's wording is a red flag.
"Given the FCSA has never previously allowed any offshore tax structure, I don't see why they would suddenly start. Nevertheless, the updated wording is sloppy because it does state that offshore is okay.
"The FCSA has never previously allowed any offshore tax structure – I don't see why they would suddenly start now," the source continued. "It could be sloppy wording, but the other explanation is that [they've made a] deliberate policy decision to allow members to have tax structures overseas, which is an absolutely massive, fundamental change."
Read more on IT project management
Pick up this RTX 3070 Alienware laptop at a staggering $530 off
Dell
Finding a decent graphics card for your desktop PC may be nigh-impossible, but gaming laptops have never been hotter. (Literally—they need some serious active cooling systems.) Take this Alienware M15, for example: Packed inside are a Core i7 processor, an RTX 3070 GPU, and a bunch of other great features. And right now, Dell's online shop has slashed its price, taking an eye-popping $530 off the normal price.
There's a lot to like about this machine: 512GB of speedy M.2 SSD storage, 16GB of memory for generous multitasking, and a 144Hz G-sync panel to make that 15.6-inch screen and that graphics card shine. The only real downsides are that said screen is a 1080p, non-touch panel, and that Core i7 is a little older than some other laptops: a 10th-gen model from 2020. But those sacrifices are more than worth it for such a deep discount. A laptop that retails for $2,129 is now just $1,600, and it should be able to run the latest games for years to come.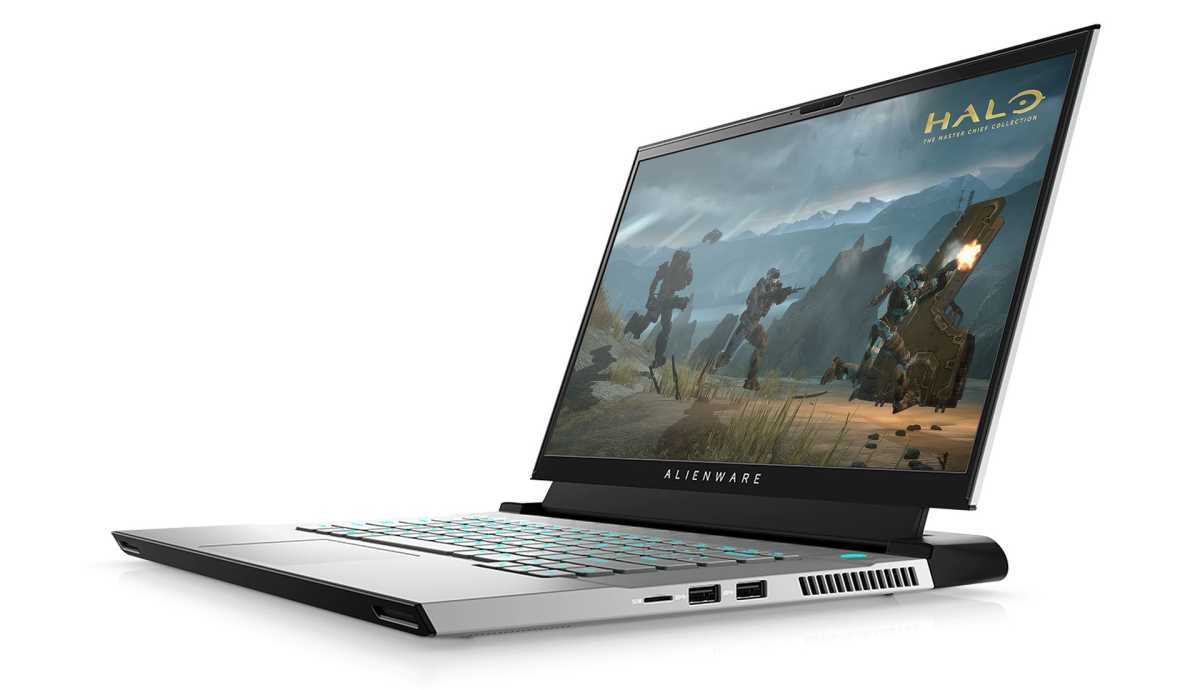 Dell
The fourth revision of the Alienware M15 comes with an impressive array of ports: triple USB-A, fold-out Ethernet, headphone jack, and MicroSD card on the side, and HDMI, mini-DisplayPort and USB-C on the back. That Type-C port can handle power input if you have enough juice, but the laptop also includes a standard barrel power port. And if that RTX 3070 ever becomes not beefy enough for you, you can add on an external graphics card via the proprietary Alienware Graphics Amplifier port.
Dell says that this deal is limited in terms of availability, and with those specs it isn't likely to last long. Get an order in quickly if you've made a decision.
[Today's deal: Alienware M15 with RTX 3070 for $1,600 at Dell.com.]
Note: When you purchase something after clicking links in our articles, we may earn a small commission. Read our affiliate link policy for more details.
Michael is a former graphic designer who's been building and tweaking desktop computers for longer than he cares to admit. His interests include folk music, football, science fiction, and salsa verde, in no particular order.
What to look for in a cheap Chromebook
Is a cheap Chromebook good enough for distance learning and homework? Definitely—depending on what's inside.
As a parent or a student, you may already have weighed the pros and cons of Windows laptops vs Chromebooks. One of the appeals of a Chromebook is cost, especially if a family has to buy several. But some of the cheapest Chromebooks we've seen come with some big caveats. We'll go over the key factors to consider before you buy. Consider these while you check out our best Chromebook deals for Black Friday.
Check the Auto Update Expiration
The first thing you should do when considering any Chromebook, especially one that's enticingly cheap, is to check it against Google's Auto Update Expiration list. While Microsoft supports Windows PCs for a long time, Google sets a limit—currently about six years from the product's original ship date for most consumer models, though some (especially education and enterprise models) get a few years more. 
When a Chromebook goes off support, Google won't upgrade the Chromebook's ChromeOS any further, which means no new features and no security patches. If you buy an older Chromebook, it's already a few years closer to its expiration than a brand-new model would be. Retailers do not publicize this, so it's worth checking out.
My son spent most of last school year doing schoolwork on an original Chromebook Pixel from 2013, which was way out of date, with no problems whatsoever—but there are no guarantees.
Display quality: Resolution and brightness
A classic feature of cheaper Chromebooks is a lower-quality display. Whether you're young or old, looking at a small, low-res screen for hours at a time can be fatiguing at best and detrimental at worst. That's why you should buy a Chromebook with a Full HD (1920×1080) display if at all possible. An HD (1366×768) screen—often found on the cheapest Chromebooks—can be tolerated on smaller 11.6-inch displays, but we don't recommend it. Eye fatigue can affect kids as well as adults.
The displays on cheaper Chromebooks can also be on the dim side. They may suffice for indoor use, but outdoor light will wash out the screen. If you can find a brightness spec, look for something 250 nits or higher.
Memory matters more than storage
While Chromebooks can store data locally, the vast majority of schoolwork is performed online. To my knowledge, neither of my children have ever saved something on to a Chromebook directly, so the size of the onboard storage rarely matters. PC enthusiasts may also prefer faster SSDs over an eMMC flash drive—but for a Chromebook? It really makes no difference, and you shouldn't even really pay attention to how much storage a Chromebook has if your work is mostly or always done online.
Memory plays a bigger role, because that's where your browser data is loaded. More memory means you can have more available browser tabs for surfing the Web.
Most Chromebooks come with at least 4GB of memory. Anything less than that (such as 2GB) may have a detrimental effect—in fact, Zoom recommends 4GB of memory. A child in elementary school might not be using a Chromebook for more than Google Classroom, Zoom, and some other app. An older child might need to have multiple tabs open for research. With older students, teens, and adults, consider a Chromebook with a bit more memory. (Unfortunately, Chromebooks aren't usually designed to be upgradeable.) 
Connectivity
As with any laptop, smaller and thinner models tend to skimp on ports. Think about what you need to connect—such as a USB drive, a headset, or a display. In general, look for an HDMI port (for an external display option), a microSD or SD card slot for loading photos, and a USB-A port (ideally more than one) to plug in peripherals. You'll also see USB-C ports on some Chromebooks, but usually not the cheaper ones. (We see a lot of discounted Chromebooks ignoring HDMI ports entirely, especially the ones being sold for Black Friday or the holidays.)
Choosing an older, cheaper Chromebook might mean suffering with an older Wi-Fi radio. Generally, however, 802.11a/b/g/n Wi-Fi or better, plus Bluetooth, should work, even for Zoom's bandwidth requirements of 2.5 Mbps for group video chats at 1080p resolution. 
Webcam: Just make sure there is one
No well-meaning teacher is going to care about the quality of a child's webcam as long as there is one. A better webcam can make it easier to see your child, or make their work more visible if they're holding it up for inspection, but a well-lit room can probably offset any shortcomings.
Processor performance: Zoom requires more
Chromebooks designed for browser-based schoolwork traditionally haven't required much processor power—and often saved cost with lower-end chips. Now, however, both Zoom and YouTube play a more significant role.
YouTube shouldn't give even old, cheap Chromebooks much of a workout, especially as YouTube automatically scales the resolution to deliver a good experience. But with Zoom becoming more prevalent, it might be worth leaning toward a Chromebook with an Intel processor, either a Celeron a full-fledged Core chip. Zoom's system requirements call for a "1 GHz" processor for Zoom calls. 
You'll typically find Chromebooks offering Core chips (far more horsepower than necessary), Celeron or modern Pentium chips (probably sufficient) and Arm chips from Qualcomm and Mediatek. We'd typically agree that even an Arm chip can run a Chromebook just fine (after all, there's one in your smartphone) but a quick web search of the processor can't hurt. If the chip was manufactured more than five years ago, you may want to consider a newer model.
This story was updated with additional information on November 25.
Note: When you purchase something after clicking links in our articles, we may earn a small commission. Read our affiliate link policy for more details.
As PCWorld's senior editor, Mark focuses on Microsoft news and chip technology, among other beats. He has formerly written for PCMag, BYTE, Slashdot, eWEEK, and ReadWrite.
Arturia's V Collection instruments now have native M1 Mac support
It's now that much easier to use Arturia's softsynths on your brand new MacBook. Arturia has released a free V Collection 8.2 update that adds native support to the (currently discounted) suite for Macs with M1 processors. That should improve performance, as you might guess, but it could also help with battery life if you need to play unplugged.
Other speed updates are in store. The update boosts the performance of 4K interfaces through a new framework, and presets from the V Collection factory libraries now load up to twice as quickly. You'll also find ODDSound MTS-ESP microtuning compatibility for the Clavinet V, DX7 V, Piano V and Stage-73 V.
This might be an important update if you use softsynths for music-making. Arturia has a reputation for virtual instruments that are both meticulous and relatively accessible. This both makes V Collection more viable on M1 Macs and gives you more incentive to rely on digital synths instead of hunting down their costlier real-world counterparts.
All products recommended by Engadget are selected by our editorial team, independent of our parent company. Some of our stories include affiliate links. If you buy something through one of these links, we may earn an affiliate commission.