'It takes ingenuity to survive': How The Daily Beast's Mia Libby is bracing for an economic slowdown
This episode marks the first of a four-part series on the Digiday Podcast, which explores how media CROs are leading their companies through turbulent times and are taking on new responsibilities as companies batten down the hatches with new revenue streams.
The job description for a chief revenue officer at a media company doesn't resemble what it used to a decade ago. 
"There was a time where the lion's share of my job was just going out on sales calls," said Mia Libby, revenue chief of The Daily Beast, who's held that position for nearly five years. That was back when she considered the CRO title as more of the head of ad sales given the fact that advertising was the primary source of revenue for the company. 
Now, about half of her time is spent in internal meetings with the product, editorial, audience and subscription teams, in addition to sales, to find a healthy balance of how advertising, subscriptions, licensing and commerce all work together, Libby said on the latest episode of the Digiday Podcast. 
Heading into 2022, The Daily Beast wanted to find a more efficient method of monetizing the site's users, from one-time visitors to paid subscribers. This meant creating more of a pipeline for converting readers to subscribers, but also by finding ways to collect first-party data in the process. 
With an economic slowdown creeping up on the horizon, however, Libby said that strategy is being looked to as the way of withstanding the potential headwinds, which could last a lot longer than the pandemic-induced recession of 2020.
Below are highlights from the episode, lightly edited and condensed for clarification. 
The changing CRO job description 
The role has changed because of this proliferation of diversified revenue streams. You know, 10 years ago — even less in many instances — when I got to the Beast, advertising was the primary, if not only, source of revenue, and we have [since] diversified that to a great extent across multiple different revenue streams. And I think CROs now are running businesses that have multiple revenue streams, as part of their overall pie, and have to be thinking about the user much more and the user experience in a way that I don't think that they did before. 
Frankly, with advertising, you're much more focused on hitting your revenue goals. And in some instances, I think people are willing to sacrifice that user experience to put another ad on the page [because] that's more revenue. But now, in my role, I really have to focus on what impact that extra ad is going to have on the page: Is it going to mean that people aren't going to scroll more? Is it going to mean that people don't like coming to the site because we have too many ads? One of the things that we really have to think about because we have streams of consumer revenue, is ensuring that the user experience is really strong and that we're constantly building engagement and loyalty.
Monetizing the 'great middle'
It's a much more user-centric business [that we have now]. User experience is incredibly important to us, but now we think about the best way to monetize each user, and that is completely dependent upon the depth of their engagement with The Daily Beast. So we know that there are people who are incredibly loyal to us who visit us directly to the homepage. Those are people that we are earmarking for subscription and we think they have a high likelihood to subscribe. Then there are people who have never been on The Daily Beast before. Those are people that we know are not necessarily going to sign up for a subscription, so our goal is to try to get them to come back again — to get them to become more and more familiar with The Daily Beast so that we can actually turn them into one of those loyal users one day. 
And then there's a great middle. That's somewhere in between those two ends of the spectrum. And in the middle, we have myriad opportunities to monetize those people. And we can start driving them into what we're calling "known user products": those are newsletters, our app, our push notifications on site. If we can get them to register without paying, those users then become much more valuable to us than they were before. Our data shows that they come back more often, and therefore we're able to monetize them more regularly, even if we don't get them to subscribe.
Keeping the 2020 playbook on the shelf
In 2020 Q2, obviously, it was not a great quarter for us. But it felt like we really grasped what our readers needed from us and we were able to deliver there. Now I think we're dealing with a lot of unknowns surrounding the economy and in politics and we're just trying to, again, make sure that our user experience is really strong, make sure that we have a product people want to continue to come back to and make sure that we are serving our advertising partners in an uncertain time. So I would say that these two [periods of time] don't necessarily line up from a business perspective, except that it just takes ingenuity to survive. You cannot keep doing the same thing over and over again. And if we were to try to just rip out our Q2 2020 playbook, it wouldn't work right now. We need to be constantly reading the market, we need to be constantly understanding what users want from us and then responding.
Protect your passwords and donate to charity
StackCommerce
Going back to school or signing up for an online learning platform to pick up new skills? You probably need to make a slew of passwords to log into those accounts. But considering how much personal information we share online, no account is truly safe, so protecting your logins with a password manager like LastPass is vital. 
During our Back to Education event, you can score one year of LastPass Families for $24.99, and $0.50 of your purchase will be donated to a charitable organization helping kids in need. You'll even get an email where you can vote for the charity!
Featured in The New York Times, Mashable, The Huffington Post, Today, and more, LastPass is a password manager, generator, and security tool all in one! You can store passwords for all your current accounts on LastPass, and it'll autofill them when you need to log in. And when you create new accounts, LastPass creates long, random codes that are nearly impossible to crack. It even notifies you if your personal info was found on the dark web, allowing you to secure affected accounts as soon as possible.
Protect your online presence with a one-year subscription to LastPass Families for just $24.99.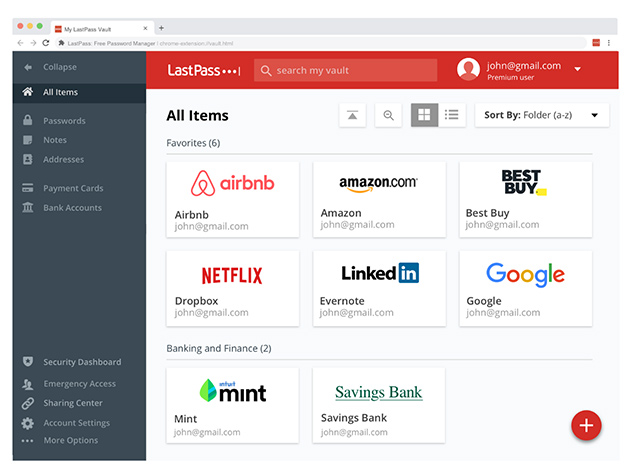 A Year of LastPass Families for only $2.75 a month! – $32.99
Prices subject to change.
Web3 and the transition toward true digital ownership 
Image Credit: ArtemisDiana/Getty
Were you unable to attend Transform 2022? Check out all of the summit sessions in our on-demand library now! Watch here.
---
How do you think you would answer if I asked you the following question: "What do you own online?" 
In real life, you own your home, the car you drive, the watch you wear, and anything else you have purchased. But do you own your email address or your business's website? How about the pictures that populate your Instagram account? Or the in-game purchases on Fortnite or FIFA video games or whatever else you are playing? 
My best guess is, after casting your mind through the things you use the internet for (which for everybody is pretty much everything, social and professional), you would struggle to find a solid answer. 
Maybe you would ask me to explain what I mean by "ownership." But it doesn't really matter. And while I don't mean this to be a trick question, it kind of is. Because in the current version of the internet, we don't have ownership rights online. 
Event
MetaBeat 2022
MetaBeat will bring together thought leaders to give guidance on how metaverse technology will transform the way all industries communicate and do business on October 4 in San Francisco, CA.
Digital ownership: Participants and products 
To understand why we don't own anything online, we must first understand the evolution of the internet and how it gave rise to the business model that has dominated its current iteration. 
In the 1990s — the decade of desktop computers and dial-up connections — the internet was predominantly a content delivery network consisting of simple static websites showcasing information. What we refer to today as Web1 was slow, siloed, and disorganized. 
Next came the platforms, such as Facebook (now Meta) and Google, driven by wireless connectivity and the development of handheld devices like laptops, smartphones, and tablets, which gave us free-to-use services that enabled us to edit, interact with and generate content. These platforms centralized the web, putting in place a top-down structure that saw users reliant on their systems and services. 
This evolution of the internet took place in the mid-2000s and is the version we know today. We call it Web2. It is a model based on connectivity and user-generated content, made in the image and interests of companies like Facebook, Twitter, Instagram, and YouTube. 
In this environment, netizens are both participants and products. We sign up for services in exchange for our data, which is sold to advertisers, and we create content that generates value and fuels engagement for these platforms. We do all this while having no rights to anything online.
Our social media profiles can be taken down and our access to email accounts or messenger apps suspended. We don't own any of the digital assets we purchase and have no autonomy over our data. Businesses we build online are often reliant on platforms and are therefore vulnerable to algorithms, data breaches and shadow bans. 
The deck is stacked against us. Because the option not to be involved, when so much of the commerce and communication in the world takes place online, is not really an option at all. And yet there is nothing that we can point to and call ours. Nothing we have any actual authority over.
And, it is this dynamic that Web3 is determined to change. 
Web3 and the "internet of value" 
Right now, when most people hear the term "Web3" they probably think "metaverse". But a better way to think about Web3 is as the evolution of the internet. 
Today, the digital experience is very corporate and very centralized. Web3 will offer the dynamic, app-driven user experience of the current mobile web in a decentralized model, shifting the power from big tech back to the users. It will do this by spreading the data outward — putting it back in the hands of netizens who are then free to use, share and monetize it as they see fit — and expanding the scale and scope of interactions between users and the internet. 
Underpinning that expansion will be guaranteed access, which means anyone can use any service without permissions and no one can block, restrict or remove any user's access. 
The idea then is that Web3 will not only be more egalitarian but that it will create an "Internet of Value" because the value generated by the web will be shared much more equitably between users, companies, and services, with much better interoperability. Users will have full ownership, authority, and control over both the content they create and their data. But how will this help us transition toward true digital ownership? 
NFTs hold the key to digital ownership 
The truth is that digital ownership is not too hard a problem to solve. And we already have the solution: NFTs. 
In the public consciousness, NFTs are known for the projects that have garnered the most media attention, such as CryptoPunks and Bored Ape Yacht Club. While projects such as these have catapulted the term into the zeitgeist, the usefulness of the underlying technology has been much less discussed. 
Simply put, NFTs act as proof of ownership. The details of the NFT's holder are recorded on the blockchain, all transactions and transfers are tracked and transparent and available to the public, and everything is managed by the token's unique ID and metadata.
So, how does this work in practice? Let's say I create an NFT. As soon as I upload it, a "smart contract" is created that tracks its creation, the current owner, and the royalties I will receive. If someone decides to purchase it, they own that NFT and any additional perks that come with ownership. Their details are registered on the blockchain and nobody can edit or remove them. 
Now, let's say that the market for my NFTs starts to heat up, demand grows and the value of my collection begins to rise. If the owner decides to sell, they make a profit and I earn a small royalty from the resale. The change in ownership is tracked on-chain in real-time and the smart contract ensures my royalty fee is deposited directly in my wallet. This is the key value proposition of NFTs: Verifiable ownership and the option to liquidate digital assets. 
What's next for Web3? 
This is what ownership looks like in Web3. It is the promise that netizens will be able to own their digital assets in the same way that they own their home, car and watch. NFTs will usher in a more equitable digital economy and will play a central role in the future of digital commerce. 
The fact is that as of right now, we are still writing the Web3 rulebook. This is still a very new, very young space. And while few things are certain, what we can say for sure is that the internet is only moving in one direction: ownership. 
The guiding principle in Web3 is to accelerate the transition towards a more equitable digital environment. It is very much opt-in, an internet built by the people for the people. It is one in which ownership is the foundation upon which new products, networks, and experiences are being built. And it is fundamental to establishing the internet of value. 
Over the next few years, as Web3 develops it will operate alongside Web2. The infrastructure supporting Web2 is very strong and I don't see us completely shifting away from that any time soon. However, in the medium-to long-term, Web3 will completely reshape our relationship with the internet.
Filip Martinsson is cofounder and chief operating officer of Moralis.
DataDecisionMakers
Welcome to the VentureBeat community!
DataDecisionMakers is where experts, including the technical people doing data work, can share data-related insights and innovation.
If you want to read about cutting-edge ideas and up-to-date information, best practices, and the future of data and data tech, join us at DataDecisionMakers.
You might even consider contributing an article of your own!
Apple blocked the latest Telegram update over a new animated emoji set
Ever since Apple launched the App Store, developers big and small have gotten caught up in the company's approval process and had their apps delayed or removed altogether. The popular messaging app Telegram is just the latest, according to the company's CEO Pavel Durov. On August 10th, Durov posted a message to his Telegram channel saying the app's latest update had been stuck in Apple's review process for two weeks without any real word from the company about why it was held up. 
As noted by The Verge, the update was finally released yesterday, and Durov again took to Telegram to discuss what happened. The CEO says that Apple told Telegram that it would have to remove a new feature called Telemoji, which Durov described as "higher quality vector-animated versions of the standard emoji." He included a preview of what they would look like in his post — they're similar to the basic emoji set Apple uses, but with some pretty delightful animations that certainly could help make messaging a little more expressive. 
"This is a puzzling move on Apple's behalf, because Telemoji would have brought an entire new dimension to its static low-resolution emoji and would have significantly enriched their ecosystem," Durov wrote in his post. It's not entirely clear how this feature would enrich Apple's overall ecosystem, but it still seems like quite the puzzling thing for Apple to get caught up over, especially since Telegram already has a host of emoji and sticker options that go far beyond the default set found in iOS. Indeed, Durov noted that there are more than 10 new emoji packs in the latest Telegram update, and said the company will take the time to make Telemoji "even more unique and recognizable."
There are still a lot of emoji-related improvements in the latest Telegram update, though. The company says it is launching an "open emoji platform" where anyone can upload their own set of emoji that people who pay for Telegram's premium service can use. If you're not a premium user, you'll still be able to see the customized emoji and test using them in "saved messages" like reminders and notes in the app. The custom emoji can be interactive as well — if you tap on them, you'll get a full-screen animated reaction. 
To make it easier to access all this, the sticker, GIF and emoji panel has been redesigned, with tabs for each of those reaction categories. This makes the iOS keyboard match up with the Android app as well as the web version of Telegram. There are also new privacy settings that let you control who can send you video and voice messages: everyone, contacts or no one. Telegram notes that, like its other privacy settings, you can set "exceptions" so that specific groups or people can "always" or "never" send you voice or video messages. The new update — sans Telemoji — is available now.
All products recommended by Engadget are selected by our editorial team, independent of our parent company. Some of our stories include affiliate links. If you buy something through one of these links, we may earn an affiliate commission.