Lots to consider when buying cyber insurance, so do your homework
When considering implementing a cyber insurance policy, due diligence should be your watchword, says Paddy Francis of Airbus CyberSecurity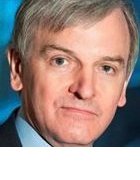 By
Published: 08 Jul 2022
The purpose of cyber insurance is basically the same as any other form of insurance. Insurance provides protection if a rare but unaffordable event should occur, that could otherwise severely damage the financial position of the business and potentially lead to bankruptcy.
However, as with home or car insurance, where if you leave your car unlocked with the keys in the ignition and it is stolen, or hide your front door key under a plant pot and all your possessions are stolen, then no insurer is going to pay out. Nor is cyber insurance likely to cover intangible impacts such as reputational damage, so it is not an alternative to proper cyber protection. 
Insurance companies are there to make a profit, so on average their pay-outs will be less than the premiums they receive. Nonetheless, because taking precautions such as fitting better locks and alarms can reduce home and car insurance costs, the same principle is true for cyber insurance. The more recognised protection measures that are in place, the lower premiums are likely to be.
This might include certification under the Cyber Essentials Scheme and the ISO27000 series of standards, the use of certified services providers. The company's own protection and processes and the integration of relevant services into the incident response plan is also important.
This reasonable level of protection needs to be in place for insurance to be valid. In terms of physical security, this would typically mean recognised standards of lock alarm systems, CCTV surveillance, etc.
Nevertheless, what is deemed reasonable and good practice will change over time and is changing more rapidly for cyber security, so it is also important to keep that protection up to date and going further than the minimum required by the insurer may also reduce premiums.
In particular, your backup strategy needs to protect against the latest ransomware attacks, which target the backup as well as online data. Some policies may protect against new and unknown attacks, but probably not a new attack that you should reasonable be expected to know about.
When approaching cyber insurance, the first step is to identify what it is that needs to be protected, for example what are the organisation's valuable data assets and what systems or services, if impacted by an attack, could severely damage the business? Then, taking these into account, what would be the costs involved should there be an attack? These could include:
The cost of responding to the attack itself, either internal, or external service provider costs, media and social media management, etc.
Legal and regulatory costs (such as notification to the ICO and affected third parties).
Cost of loss of access to systems or data, in particular from a ransomware attack. Including loss of production.
Third-party claims – loss of personal data, third-party financial losses, damages for late deliveries, inability to deliver services, etc.
Customer claims if your products or services that have been infected with malware are part of a supply chain attack.
Reputational damage and other intangible costs that may not be covered.
This should help to identify what any policy should cover and also provide an estimate of the level of cover that may be needed.
Once the need has been identified, it is possible to check insurers' offers to see how much can be covered. This is never that easy with insurance policies and cyber security can have technical complexities, so will need support from technical and legal experts to comb through the detail and ensure that the cover is appropriate and confirm what is covered and what is not covered. 
This would need to include the identification of specific protection and certification requirements, as well as cover for new and emerging attacks and any potential exclusions, or limitations. For example, are third-party claims and data breaches included? Other considerations might be what advice, guidance or consultancy services are available from the insurer.
Cyber insurance has matured significantly over the past few years, but can still be complex. At the same time, the threat of a cyber attack is changing as quickly as ever and the cost of it can be crippling to some businesses. Cyber insurance is therefore a legitimate tool for many to protect their businesses.
But a degree of diligence is needed in selecting suitable insurance and verifying that the cover is appropriate, as well as the systems are up to scratch so that any claims will be valid.
Read more on Business continuity planning
Stocking stuffer alert: Get 20% off Roblox gift cards for Cyber Monday
Amazon
Chances are, someone in your life plays Roblox—very likely younger gamers having a blast in the platform's endless player-made games. And if you're feeling generous, you could expand their horizons with an infusion of Robux, the in-game currency that helps the developers to keep the lights on and lets fans enhance their experiences with customized in-game items and abilities. If you want to help fuel your child's budding digital pizza empire, right now at Amazon, select digital Roblox gift cards are 20 percent off.
You'll spend just $20 for $25 in credit, $24 for $30 in credit, or $32 for $40 in credit. You can purchase up to two per amount, meaning that if you need to, you can buy multiples to gift your loved one. Bonus: You also get a free virtual item when you redeem a Roblox gift card. (Hope you like Thanksgiving, because that's the theme you'll be working with here.) These cards cannot be used for Roblox Premium, however.
These digital codes arrive almost immediately (within 5 minutes), so if you need a quick gift, you're easily covered. Not bad as a start to the holiday gift shopping season!
Alaina Yee is PCWorld's resident bargain hunter—when she's not covering PC building, computer components, mini-PCs, and more, she's scouring for the best tech deals. Previously her work has appeared in PC Gamer, IGN, Maximum PC, and Official Xbox Magazine. You can find her on Twitter at @morphingball.
This game-ready 1440p Dell monitor is a cool $150 on Cyber Monday
Dell
Amid the scores of monitor deals (and so-called "deals") during Black Friday and Cyber Monday, only just a few budget models are worth a look. The best of them is a humble 27-inch Dell model, which sports a 1440p resolution and 75Hz refresh rate. Now down to an incredible $150, it's considerably cheaper than its best sale price earlier this year, and 37 percent off its current list price.
This IPS panel is not officially marketed as a gaming monitor, but it's plenty capable of it, thanks to a refresh rate over 60Hz and support for FreeSync. AMD's variable refresh rate tech makes the refresh rate of your display match the frame rate output of your graphics card, making for ultra-smooth gaming. Once you try it, you won't want to go back to a monitor without such a feature.
Another bonus: The thin bezels on the Dell S2721D work well in multi-monitor setups. Not saying you need two (or more…), but if you're an office drone who can make use of more screen real estate, it won't cost as much to upgrade your desktop setup.
Heads-up, though: This deal is a limited time offer, and expires in just six hours or when stock runs out (which ever comes first). If you're tempted, don't delay too long in jumping on this deal, as you could miss out.
Alaina Yee is PCWorld's resident bargain hunter—when she's not covering PC building, computer components, mini-PCs, and more, she's scouring for the best tech deals. Previously her work has appeared in PC Gamer, IGN, Maximum PC, and Official Xbox Magazine. You can find her on Twitter at @morphingball.
Missed out on the Powerball? This puzzle might help, and it's $20 today only.
StackCommerce
It's that time of year again. You were hoping to win the Powerball to show off big at Thanksgiving and rub your new riches in your cousin Darryl's face. Instead, you're out a few bucks, and Darryl got a promotion again. Well, life's not all about constantly upgrading and winning money. But it sure can't hurt.
So, this year, why not take an additional foray with Lady Luck with The 2 Million Dollar Puzzle, a unique prize puzzle? Today only, you can get it for the Black Friday doorbuster price of just $19.99. Prices will return to normal after that, but with limited inventory, we might sell out before the sale ends!
As the name suggests, this puzzle might pay you a lot of cash. Designed by MSCHF, the makers of The One Million Dollar Puzzle, this puzzle doubles down on the original best-seller by offering two grand $1,000,000 prizes. And all you have to do is complete a puzzle. Scan your 500-piece completed puzzle (it's a giant QR code), and you'll find out immediately how much you've won. Prizes can run as low as $1, but with several prize tiers, you might get a nice chunk of change.
Right now is your chance to get The 2 Million Dollar Puzzle at its Black Friday weekend doorbuster price: just $19.99 (reg. $30). But act fast because this deal ends tonight, and we might sell out well before then!
The 2 Million Dollar Puzzle – $19.99
Prices subject to change.