Meta shows how Make-A-Video creates AI art GIFs
To date, the term "AI art" has meant "static images." No longer. Meta is showing off Make-A-Video, where the company is combining AI art and interpolation to create short, looping video GIFs.
Make-A-Video.studio isn't available to the public, yet. Instead, it's being shown as what Meta itself can do with the technology. And yes, while this is technically video—in the sense that there's more than a few frames of AI art strung together—it's still probably closer to a traditional GIF than anything else.
No matter. What Make-A-Video accomplishes is three-fold, given the demonstration on Meta's site. First, the technology can take two related images—whether they are of a water droplet in flight, or photos of a horse in a full gallop—and create the intervening frames. More impressively, Make-A-Video appears to be able to take a still image and apply motion to it in an intelligent fashion, taking a still image of a boat, for example, and creating a short video of it moving across the waves.
Finally, Make-A-Video can put it all together. From a prompt, "a teddy bear painting a portrait," Meta showed off a small GIF of an animated teddy bear painting itself. That shows not only the ability to create AI art, but also to infer action from it, as the company's research paper indicates.
"Make-A-Video research builds on the recent progress made in text-to-image generation technology built to enable text-to-video generation," Meta explains. "The system uses images with descriptions to learn what the world looks like and how it is often described. It also uses unlabeled videos to learn how the world moves. With this data, Make-A-Video lets you bring your imagination to life by generating whimsical, one-of-a-kind videos with just a few words or lines of text."
That probably means that Meta is training the algorithm on real video that it's captured. What isn't clear is how that video is being inputted. Facebook's research paper on the subject doesn't indicate how video could be sourced in the future, and one has to wonder whether anonymized video captured from Facebook could be used as the seed for future art.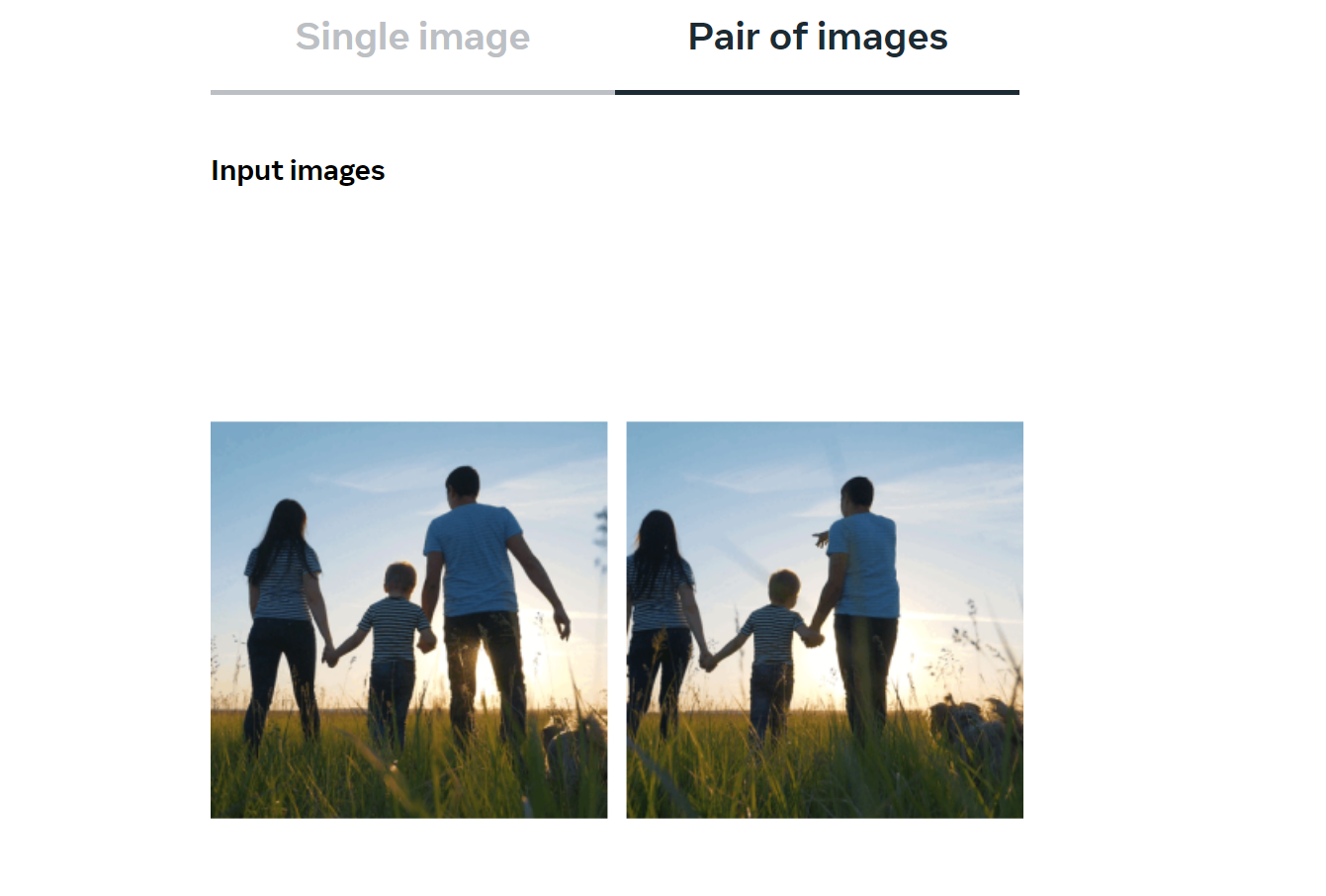 This isn't entirely new, at least conceptually. Animations like VQGAN+clip Turbo can take a text prompt and turn it into an animated video, but Meta's work appears more sophisticated. It's hard to say, though, until the model is released for an audience to play with.
Nevertheless, this takes AI art into another dimension: that of motion. How long will it be before Midjourney and Stable Diffusion will do the same on your PC?
Stocking stuffer alert: Get 20% off Roblox gift cards for Cyber Monday
Amazon
Chances are, someone in your life plays Roblox—very likely younger gamers having a blast in the platform's endless player-made games. And if you're feeling generous, you could expand their horizons with an infusion of Robux, the in-game currency that helps the developers to keep the lights on and lets fans enhance their experiences with customized in-game items and abilities. If you want to help fuel your child's budding digital pizza empire, right now at Amazon, select digital Roblox gift cards are 20 percent off.
You'll spend just $20 for $25 in credit, $24 for $30 in credit, or $32 for $40 in credit. You can purchase up to two per amount, meaning that if you need to, you can buy multiples to gift your loved one. Bonus: You also get a free virtual item when you redeem a Roblox gift card. (Hope you like Thanksgiving, because that's the theme you'll be working with here.) These cards cannot be used for Roblox Premium, however.
These digital codes arrive almost immediately (within 5 minutes), so if you need a quick gift, you're easily covered. Not bad as a start to the holiday gift shopping season!
Alaina Yee is PCWorld's resident bargain hunter—when she's not covering PC building, computer components, mini-PCs, and more, she's scouring for the best tech deals. Previously her work has appeared in PC Gamer, IGN, Maximum PC, and Official Xbox Magazine. You can find her on Twitter at @morphingball.
This game-ready 1440p Dell monitor is a cool $150 on Cyber Monday
Dell
Amid the scores of monitor deals (and so-called "deals") during Black Friday and Cyber Monday, only just a few budget models are worth a look. The best of them is a humble 27-inch Dell model, which sports a 1440p resolution and 75Hz refresh rate. Now down to an incredible $150, it's considerably cheaper than its best sale price earlier this year, and 37 percent off its current list price.
This IPS panel is not officially marketed as a gaming monitor, but it's plenty capable of it, thanks to a refresh rate over 60Hz and support for FreeSync. AMD's variable refresh rate tech makes the refresh rate of your display match the frame rate output of your graphics card, making for ultra-smooth gaming. Once you try it, you won't want to go back to a monitor without such a feature.
Another bonus: The thin bezels on the Dell S2721D work well in multi-monitor setups. Not saying you need two (or more…), but if you're an office drone who can make use of more screen real estate, it won't cost as much to upgrade your desktop setup.
Heads-up, though: This deal is a limited time offer, and expires in just six hours or when stock runs out (which ever comes first). If you're tempted, don't delay too long in jumping on this deal, as you could miss out.
Alaina Yee is PCWorld's resident bargain hunter—when she's not covering PC building, computer components, mini-PCs, and more, she's scouring for the best tech deals. Previously her work has appeared in PC Gamer, IGN, Maximum PC, and Official Xbox Magazine. You can find her on Twitter at @morphingball.
Missed out on the Powerball? This puzzle might help, and it's $20 today only.
StackCommerce
It's that time of year again. You were hoping to win the Powerball to show off big at Thanksgiving and rub your new riches in your cousin Darryl's face. Instead, you're out a few bucks, and Darryl got a promotion again. Well, life's not all about constantly upgrading and winning money. But it sure can't hurt.
So, this year, why not take an additional foray with Lady Luck with The 2 Million Dollar Puzzle, a unique prize puzzle? Today only, you can get it for the Black Friday doorbuster price of just $19.99. Prices will return to normal after that, but with limited inventory, we might sell out before the sale ends!
As the name suggests, this puzzle might pay you a lot of cash. Designed by MSCHF, the makers of The One Million Dollar Puzzle, this puzzle doubles down on the original best-seller by offering two grand $1,000,000 prizes. And all you have to do is complete a puzzle. Scan your 500-piece completed puzzle (it's a giant QR code), and you'll find out immediately how much you've won. Prizes can run as low as $1, but with several prize tiers, you might get a nice chunk of change.
Right now is your chance to get The 2 Million Dollar Puzzle at its Black Friday weekend doorbuster price: just $19.99 (reg. $30). But act fast because this deal ends tonight, and we might sell out well before then!
The 2 Million Dollar Puzzle – $19.99
Prices subject to change.