Podcast: Storage the key bottleneck for AI processing
We talk to Panasas about the need for storage that can cope with delivering high volumes of small files for artificial intelligence with the throughput and latency needed to service costly GPUs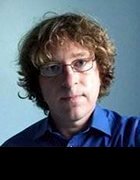 By
Published: 01 Sep 2022
We talk to Jeff Whitaker, vice-president for product marketing at scale-out NAS maker Panasas, about why storage is the key bottleneck in artificial intelligence (AI) processing.
In this podcast, we look at the key requirements of AI processing and how paying attention to the storage it requires can bring benefits.
Whitaker talks about the need to get lots of data into AI compute resources quickly and how some are tempted to throw compute at the problem. Instead, he argues that attention should be paid to storage that has the right throughput and latency performance profiles to deal with lots of small files, as found in AI
Antony Adshead: What are the challenges organisations face when it comes to storage for high-performance applications?
Jeff Whitaker: When it comes to high-performance applications…the application is trying to get to results fast. It's trying to get to a decision, trying to get information back for the environment that is using the application.
There's often a heavy reliance on the compute side of this, and sometimes an over-reliance. A lot of times that can be figured out, that can be resolved by [asking], what [does] a typical application environment look like? It's compute, it's network and it's storage.
And I say storage third because often storage is the last thing that's thought about on trying to get performance out of an application environment.
One of the things we like to look at is, when it comes to an application, what are the data needs? What kind of throughput is required, what kind of latencies are required, what is it going to take for that application to run as efficiently as possible?
And often, customers and partners have looked at solving the challenge by throwing more compute at making the applications faster, but really the bottleneck comes around storage.
It's important for people to understand when it comes to their environment they should look at the data needs before they go and try to solve the problem with just compute.
So, it's really a matter of trying to build an efficient environment to get the results they need. They need to look at what type of a storage environment can solve the challenges of their application.
Adshead: What are the key trends you are seeing, particularly around the convergence of high-performance computing (HPC) with high-end enterprise storage, artificial intelligence and machine learning?
Whitaker: HPC has traditionally been an application environment that needs a lot of data. And a lot of times, the storage environment needs to be something special that can scale and address the throughput so that the compute doesn't just sit there idle. It needs a lot of data coming in there.
What we've started to see with the AI world and getting beyond just the development and coming up with ideas, they're essentially applications. An AI environment is trying to process a lot of data and get to a result, especially during the training process there's tonnes of data being pumped into compute. So, in this case it's often GPUs [graphics processing units] that are used and those are expensive and no one wants to sit there and have those idle.
So, how fast you can pump the data into an AI environment is critical to how fast the application can run or the AI training can run. If you look at it, it's almost on a par with what an HPC environment typically looks like where you're ingesting a tonne of data trying to get a result, so you really need to look at what those data needs are for that training process or for the different types of HPC workloads and try to solve the challenge from there.
The one difference that we see here is often in an HPC world, we see very large files being pumped into the compute. Whereas in the AI side, we see tonnes of smaller files being pumped into the compute.
And really the bottleneck becomes how fast can you get that data into the compute so you can get to a result.
And really going out there and saying can a traditional enterprise storage environment solve that need for you?
It's latency, it's throughput. Traditional environments have the ability to have small latency, but trying to get very scalable throughput is very challenging and that's when we start to look at different type of architecture like parallel solutions that can scale consistently, depending on how much performance you need, really solving that challenge of ingesting tonnes of data into those compute environments.
Read more on SAN, NAS, solid state, RAID
USB logos finally make sense, thanks to a redesign
For years, USB technologies have been an alphabet soup of terminology—when, really, all consumers care about is how fast the USB connection is. But now, finally, a new USB logo scheme solves this problem.
The USB Implementors Forum unveiled new logos on Friday for laptop ports, chargers, and cables that actually try to communicate what each one does. It's a far cry from the nightmare naming scheme that the USB-IF implemented in 2009. It's worth noting that the names of each specification apparently haven't changed, but the logos have, and that's all that matters.
USB-IF executives said the new logos were established alongside the new 240W USB-C power specification, which can now charge USB-C powered laptops at the levels required by even some gaming laptops. Now, the various USB specifications are defined by their speed. Charging specifications are defined by their wattage, with logos that actually indicate this.
"With the new higher power capabilities enabled by the USB PD 3.1 Specification, which unlocks up to 240W over a USB Type-C cable and connector, USB-IF saw an opportunity to further strengthen and simplify its Certified Logo Program for the end user," said Jeff Ravencraft, USB-IF President and chief operating officer, in a statement. "With our updated logos, consumers can easily identify the USB4 performance and USB Power Delivery capabilities of Certified USB-C cables, which support an ever-expanding ecosystem of consumer electronics from laptops and smartphones to displays and chargers."
Check out the new logos, which will be used on packaging, ports, and device power ports:

About the only drawback? There's no obligation for device makers to actually inscribe the logo on their laptops, which could mean a continuation of the confusion around ports.
The new USB cable logos also feature clear communication of their speed as well as their charging capabilities. The big question is whether these cables will support Thunderbolt, or DisplayPort, or USB4 —any of the protocols, that is.
Finally, there are the charging logos, which again state what the device is capable of.

If nothing else, this is a huge step forward for clarity, communicating to the consumer what they're buying. The only real regret is why this wasn't implemented years ago.
Cheaper OLED monitors might be coming soon
OLED monitors, with their vibrant colors and perfect black levels, are some of the very best screens you can connect to your PC. Unfortunately, they're also crazy expensive: with only a few models on the market, the cheapest is still more than a thousand bucks. That might be changing soon, if a report on OLED mega-manufacturer LG Display is accurate.
OLED-info.com quotes unconfirmed news out of China's manufacturing sector, saying that LG is ready to start manufacturing smaller OLED panels for smaller TVs and computer monitors. Specifically, it's preparing to ramp up smaller displays using the cheaper WOLED panel technology, which can be produced much more economically than the older types of OLED panels seen in high-end televisions.
Despite being ubiquitous on smaller gadgets like phones and smartwatches, and extremely popular in high-end televisions, OLEDs have been slow to come to the PC market. We're just starting to see them become a popular option on more and more laptops, but you can count the number of commercially available desktop OLED monitors on one hand. And, of those, LG's own offerings have been focused on the ultra-high-end professional media market — it's only this year that the company has begun supplying panels for gaming monitors to companies like Alienware and Corsair.
While we can't verify the news without a more conventional source, it makes sense. The high-end television market is currently saturated (no pun intended) with OLED screens since there's been relatively little innovation in the last few years and huge numbers of consumers upgraded their home theaters during the pandemic. OLED manufacturing technology is poised to go bigger (or rather, poised to hit the midrange between small and big) after spending a decade maturing in the mobile electronics market.
If all goes well, we might begin to see more affordable OLED monitors announced at trade shows like CES, E3, and Computex in 2023, with models hitting the market in the summer or fall. Keep your fingers crossed for some display bargains.
NASA Says Hurricane Didn't Hurt Artemis I Hardware, Sets New Launch Window
NASA's Artemis I moon mission launch, stalled by Hurricane Ian, has a new target for takeoff. The launch window for step one of NASA's bold plan to return humans to the lunar surface now opens Nov. 12 and closes Nov. 27, the space agency said Friday. 
The news comes after the pending storm caused NASA to scrub the latest Artemis I Iaunch, which had been scheduled for Sunday, Oct. 2. As Hurricane Ian threatened to travel north across Cuba and into Florida, bringing rain and extreme winds to the launch pad's vicinity, NASA on Monday rolled its monster Space Launch System rocket, and the Orion spacecraft it'll propel, back indoors to the Vehicle Assembly Building at Florida's Kennedy Space Center. 
The hurricane made landfall in Florida on Wednesday, bringing with it a catastrophic storm surge, winds and flooding that left dozens of people dead, caused widespread power outages and ripped buildings from their foundations. Hurricane Ian is "likely to rank among the worst in the nation's history," US President Joe Biden said on Friday, adding that it will take "months, years, to rebuild."
Initial inspections Friday to assess potential impacts of the devastating storm to Artemis I flight hardware showed no damage, NASA said. "Facilities are in good shape with only minor water intrusion identified in a few locations," the agency said in a statement. 
Next up, teams will complete post-storm recovery operations, which will include further inspections and retests of the flight termination system before a more specific launch date can be set. The new November launch window, NASA said, will also give Kennedy employees time to address what their families and homes need post-storm. 
Artemis I is set to send instruments to lunar orbit to gather vital information for Artemis II, a crewed mission targeted for 2024 that will carry astronauts around the moon and hopefully pave the way for Artemis III in 2025. Astronauts on that high-stakes mission will, if all goes according to plan, put boots on the lunar ground, collect samples and study the water ice that's been confirmed at the moon's South Pole. 
The hurricane-related Artemis I rollback follows two other launch delays, the first due to an engine problem and the second because of a hydrogen leak.
Hurricane Ian has been downgraded to a post-tropical cyclone but is still bringing heavy rains and gusty winds to the Mid-Atlantic region and the New England coast.