Russian-speaking cyber criminals feel economic pinch
Russian-speaking cyber criminals are being forced to refine and adapt their techniques as Vladimir Putin's invasion of Ukraine makes current methods redundant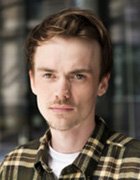 By
Published: 05 Sep 2022 14:44
Russian-speaking cyber criminals face diminishing financial returns following Russia's invasion of Ukraine, with many scams becoming redundant almost overnight due to sanctions and increased scrutiny of Russian entities, say Digital Shadows researchers.
Based on anecdotal feedback posted by Russian-speaking cyber criminals to an undisclosed forum, Digital Shadows' Photon Research Team said the financial success of cyber criminals often comes in peaks and troughs.
This is because although threat actors are able to make a consistent profit through schemes that work for a time, the method in use will eventually become redundant, forcing them to spend time and resources to identify new approaches.
"Always in jumps, some scheme works, you are able to milk it, then the method dies and again you search for another, study it, it takes a very long time," said one user, according to a screengrab shared with Computer Weekly.
Digital Shadows added that, following Putin's invasion of Ukraine, which has prompted sanctions and additional scrutiny on all cyber activity originating from Russian entities, many cyber criminals are having to refine and adapt their techniques "to climb out of that trough" again.
"A good example of this is the use of GooglePay and other financial technologies becoming banned for use across Russia. This led to many scams becoming redundant almost overnight," said Digital Shadows researchers in a blog post, published on 1 September 2022.
The researchers added that, according to another user on the forum, cyber criminals were able to earn as much as they liked before the conflict, but had subsequently lost their ability to successfully conduct "shadow" work.
"In principle, I earned as much as I needed until the special military operation began. I lost my shadow job, and there are only [RUB] 30,000 left in my QIWI wallet and $80 in bitcoin," wrote the user.
The researchers further added that, for those still able to find shadow work, the prices they can charge have drastically diminished. One user, for example, suggested that prior to the conflict, a threat actor could typically earn $500 for providing initial access to a targeted network.
"Within the context of the conversation, it appears the user was suggesting prices had significantly dropped since that time," wrote the researchers. "We've written numerous times about the rise of initial access brokers (IAB) and how this type of threat actor has greatly assisted cyber crime, however it's possible that the market has become oversaturated with IABs, and prices lowered as a result."
The lack of current earnings was reiterated by other users, who suggested that alternative methods had not worked, and they were "tired of living in poverty".
However, the researchers noted that although the current economic and geopolitical situation has stifled the earning capacity of Russian threat actors, it is likely to be a short-term hindrance. "Many types of cyber crime, including ransomware and account takeover, have thrived in the last year, and that will almost certainly continue as we enter the final quarter of 2022," they wrote.
They added that there had, however, been a reduction in carding activity – a form of credit card fraud where stolen credit cards are used to charge prepaid cards – although it is difficult to tell if the decline is the result of raids conducted by Russia's Federal Security Service (FSB) earlier in 2022, or a general change in cyber criminal sentiment towards such schemes.
"We identified during recent deployments that the sentiment among some cyber criminals was that carding was a diminishing art form, which was becoming increasingly difficult to make regular returns from," said the researchers.
"Some users expressed concerns of the difficulties in receiving up-to-date information over carding activities on forums, while another suggested that they deliberately did not post carding-related information to prevent competitors from gaining an advantage."
Because carding is often done by those on the lower end of the cyber criminal spectrum without much technical expertise, the researchers said it may be harder for budding cyber criminals to establish themselves if they are unable to use the method as a way of building up a sustainable income.
Alternatively, the researchers posited that the increasing difficulty of carding meant cyber criminals had simply moved on to more profitable endeavours, such as ransomware.
In May 2022, Verizon's Threat Research Advisory Centre (VTRAC) and 80 other independent industry contributors observed a 13% increase in ransomware breaches in 2021, a year-on-year jump greater than the past five years combined.
According to separate information published by the Photon Research Team in August 2022, a new cyber criminal forum has been established that solely and explicitly targets victims in Russia and Belarus.
Known as Dumps, the forum has a small membership of around 100 individuals, and contains sections offering cyber attacks as a service, data leaks, illicit materials, carding support, malware and access to compromised networks.
The Photon team said that while Russia's invasion of Ukraine has been condemned around the world, the conflict has proven very divisive in the cyber criminal community.
"Opinions on Russian president Vladimir Putin's so-called 'special military operation' depend on several factors, notably the cyber criminal's background, political beliefs or other nationalistic drivers," they wrote.
"As we've reported in previous blogs, some internet users have taken it on themselves to take an active role in the conflict, targeting Russian organisations with targeted data breaches, distributed denial of service [DDoS] attacks and defacement activity."
Read more on Information technology (IT) in Russia
Europe sets deadline for USB-C charging for (almost) all laptops
Mundissima / Shutterstock
USB-C has come a long way since its debut in 2014, now becoming the standard for charging and basic data transfer (on everything except the iPhone, of course!) as well as audio and video for more and more devices. The European Parliament, long enamored with the idea of a consumer- and environmentally-friendly standard for charging devices, is pushing it forward even further. A newly-passed law says that almost all portable electronics will need to charge via USB-C by 2026.
At this point, most new laptops already use USB-C charging, taking advantage of the standard's flexibility to deliver a range of wattages up to 100 watts. There are two exceptions: the top of the market and the bottom. Cheap budget laptops are still sometimes equipped with less expensive, semi-proprietary barrel charging cables or something like Lenovo's rectangular charger.
On the other hand, power-hungry laptops that need more than 100 watts still use proprietary connections for their massive adapters. The USB Implementers Forum is working on expanding that limit and some of these laptops can still charge slowly over USB-C. These are the only laptops that Europe will allow to be sold with proprietary chargers after the spring of 2026. While nothing forces manufacturers to follow this new law worldwide, streamlined manufacturing and economy of scale will effectively force the rest of the world to follow in practice if not in legislation.
Parliament posted its reasoning online (spotted by Windows Central), saying that this move will encourage technological innovation and give consumers access to more interoperability with a bonus that more easily-reusable cables and chargers means less electronic waste. The post estimates that it will help consumers save up to 250 million euro a year on new charger purchases.
The bigger news is that this move is likely to finally force Apple to abandon the Lightning connector for the iPhone, cheaper iPads, and a few lingering accessories. (Apple already uses USB-C charging on most iPads and all Macbooks.) The switch for smaller mobile devices will happen by the end of 2024. This includes "all new mobile phones, tablets, digital cameras, headphones and headsets, handheld videogame consoles and portable speakers, e-readers, keyboards, mice, portable navigation systems, earbuds and laptops that are rechargeable via a wired cable." (Note: This technically creates a loophole for any device that recharges via wireless only.) That should give laptop manufacturers plenty of time to flush out the remaining old-fashioned chargers from their assembly lines.
Windows 11 22H2 bug can slow file downloading by 40%
Downloading and even copying local files may be as much as 40 percent slower using Windows 11 22H2, a Microsoft program manager has confirmed.
Ned Pyle, a principal program manager at Microsoft, wrote that there is a performance regression in Windows 11's 2022 Update (22H2) when copying files from a remote computer using the Server Message Block (SMB) protocol. The performance hit was unearthed by Petri.com.
It's not entirely clear whether copying files will slow down when downloading them from a remote server, or merely accessing them from a remote PC. Microsoft doesn't appear to know quite yet, either. "The issue is not actually in SMB code, so I can't give you an ETA for a permanent fix yet; SMB is just the most likely scenario to be noticed," Pyle wrote. "You could see this behavior even with local file copies not using SMB. We're working with another team to understand this and get to a permanent solution."
The slowdown appears to manifest when copying down or downloading "large" (multi-gigabyte) files from a remote machine onto a PC running Windows 11 2022 Update (22H2). Files that are copied to another PC not running 22H2 won't see the slowdown, Pyle wrote.
There is a workaround. "[U]se robocopy or xcopy with the /J (unbuffered IO) parameter," Pyle wrote, which will return performance to the expected levels. Pyle provided an example of the code:
robocopy someserversomeshare c:somefolder somefile.ned /J
Last week, Microsoft reported a printer bug that manifested when printers were unable to communicate their advanced features to a host PC, which prevented those features from working. Microsoft blocked users with the issue from upgrading to 22H2.
USB logos finally make sense, thanks to a redesign
For years, USB technologies have been an alphabet soup of terminology—when, really, all consumers care about is how fast the USB connection is. But now, finally, a new USB logo scheme solves this problem.
The USB Implementors Forum unveiled new logos on Friday for laptop ports, chargers, and cables that actually try to communicate what each one does. It's a far cry from the nightmare naming scheme that the USB-IF implemented in 2009. It's worth noting that the names of each specification apparently haven't changed, but the logos have, and that's all that matters.
USB-IF executives said the new logos were established alongside the new 240W USB-C power specification, which can now charge USB-C powered laptops at the levels required by even some gaming laptops. Now, the various USB specifications are defined by their speed. Charging specifications are defined by their wattage, with logos that actually indicate this.
"With the new higher power capabilities enabled by the USB PD 3.1 Specification, which unlocks up to 240W over a USB Type-C cable and connector, USB-IF saw an opportunity to further strengthen and simplify its Certified Logo Program for the end user," said Jeff Ravencraft, USB-IF President and chief operating officer, in a statement. "With our updated logos, consumers can easily identify the USB4 performance and USB Power Delivery capabilities of Certified USB-C cables, which support an ever-expanding ecosystem of consumer electronics from laptops and smartphones to displays and chargers."
Check out the new logos, which will be used on packaging, ports, and device power ports:

About the only drawback? There's no obligation for device makers to actually inscribe the logo on their laptops, which could mean a continuation of the confusion around ports.
The new USB cable logos also feature clear communication of their speed as well as their charging capabilities. The big question is whether these cables will support Thunderbolt, or DisplayPort, or USB4 —any of the protocols, that is.
Finally, there are the charging logos, which again state what the device is capable of.

If nothing else, this is a huge step forward for clarity, communicating to the consumer what they're buying. The only real regret is why this wasn't implemented years ago.