Security Think Tank: Shift left, shift right. What about shift everywhere?
The concepts of shift left and shift right are highly effective in securing the development process, but for those who want to take things that step further there is shift everywhere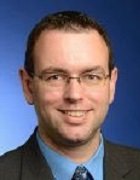 By
Published: 02 Sep 2022
It is a long-held belief that security needs to become more prominent in the development lifecycle. Instilling this belief in the developer community, however, has proven to be rather challenging. Work has been ongoing from different angles to achieve the goal of secure development, but we still seem to have some way to go (although many organisations have made great strides so far and lessons can be learned, as our research has shown).
A combination of approaches is needed to realise secure application development. Implementing security tools to help assess the complied application code, review the libraries being used and carry out regular vulnerability scanning are among the options available to organisations. By adding in the right processes and the right people, who also need to be trained and operate in a culture that is supportive of "secure by design and development" thinking, organisations can start to see the benefits that secure application development can bring to the business.
The concept of shift left has been proven to be highly effective in supporting this ambition. If you think about application development as a timeline, this is about taking the security considerations and shifting them left towards to the beginning of that timeline so that they are incorporated at the earliest stage possible. This can be supported by getting security elements included in the non-functional requirements for the application, for example.
While shift left is useful and can improve security within application development, this is not enough when you consider the whole application lifecycle. This is where two other elements come into play, and they are complementary. They are shift right and DevOps, or more importantly DevSecOps. Shifting right is about taking security to the right of the application development timeline and, similarly, DevSecOps is about having security in all elements of the development process.
"Once you have mastered shifting left and right, the next logical step is to automate elements of development and support. This is to ensure they happen and to ensure consistency"


Paul Holland, Information Security Forum

Developers should recognise the importance of their role in the application's success after development, including the importance of maintaining a secure environment for consumers. Having developers involved in the support of the applications they write helps them to understand the need for quality in their coding and effective management of defects.
For organisations that want to take things a step further in securing their application development, there is "shift everywhere". Once you have mastered shifting left and right, the next logical step is to automate elements of development and support. This is to ensure they happen and to ensure consistency.
You can only shift everywhere once you have matured your development activities, and it is the most mature processes that are the likely initial candidates for automation. Automating your established processes and tools takes the logic of shifting and incorporates it into everything, hence the term shift everywhere.
Shifting everywhere provides multiple benefits, the main one being better developed applications that can be supported and updated by a team of experts. This also has the benefit of giving the product owner confidence that the application has been coded to a high level of quality and security, and even if there are problems the teams involved can fix the problems quickly. Consumers will also benefit, as they will have a better experience with a higher quality application and will be at less risk of an insecure application leaking their data.
With DevSecOps, the idea is to combine the three core elements – development, security and operations – into one team and one overall cohesive process, where all the team work on development, add in the security elements and then take on the ongoing maintenance of the operation of that application. This combined approach works well with shifting everywhere as well as left and right, so organisations that also use DevSecOps can gain greater benefit from shifting as well.
Read more on Web application security
Europe sets deadline for USB-C charging for (almost) all laptops
Mundissima / Shutterstock
USB-C has come a long way since its debut in 2014, now becoming the standard for charging and basic data transfer (on everything except the iPhone, of course!) as well as audio and video for more and more devices. The European Parliament, long enamored with the idea of a consumer- and environmentally-friendly standard for charging devices, is pushing it forward even further. A newly-passed law says that almost all portable electronics will need to charge via USB-C by 2026.
At this point, most new laptops already use USB-C charging, taking advantage of the standard's flexibility to deliver a range of wattages up to 100 watts. There are two exceptions: the top of the market and the bottom. Cheap budget laptops are still sometimes equipped with less expensive, semi-proprietary barrel charging cables or something like Lenovo's rectangular charger.
On the other hand, power-hungry laptops that need more than 100 watts still use proprietary connections for their massive adapters. The USB Implementers Forum is working on expanding that limit and some of these laptops can still charge slowly over USB-C. These are the only laptops that Europe will allow to be sold with proprietary chargers after the spring of 2026. While nothing forces manufacturers to follow this new law worldwide, streamlined manufacturing and economy of scale will effectively force the rest of the world to follow in practice if not in legislation.
Parliament posted its reasoning online (spotted by Windows Central), saying that this move will encourage technological innovation and give consumers access to more interoperability with a bonus that more easily-reusable cables and chargers means less electronic waste. The post estimates that it will help consumers save up to 250 million euro a year on new charger purchases.
The bigger news is that this move is likely to finally force Apple to abandon the Lightning connector for the iPhone, cheaper iPads, and a few lingering accessories. (Apple already uses USB-C charging on most iPads and all Macbooks.) The switch for smaller mobile devices will happen by the end of 2024. This includes "all new mobile phones, tablets, digital cameras, headphones and headsets, handheld videogame consoles and portable speakers, e-readers, keyboards, mice, portable navigation systems, earbuds and laptops that are rechargeable via a wired cable." (Note: This technically creates a loophole for any device that recharges via wireless only.) That should give laptop manufacturers plenty of time to flush out the remaining old-fashioned chargers from their assembly lines.
Windows 11 22H2 bug can slow file downloading by 40%
Downloading and even copying local files may be as much as 40 percent slower using Windows 11 22H2, a Microsoft program manager has confirmed.
Ned Pyle, a principal program manager at Microsoft, wrote that there is a performance regression in Windows 11's 2022 Update (22H2) when copying files from a remote computer using the Server Message Block (SMB) protocol. The performance hit was unearthed by Petri.com.
It's not entirely clear whether copying files will slow down when downloading them from a remote server, or merely accessing them from a remote PC. Microsoft doesn't appear to know quite yet, either. "The issue is not actually in SMB code, so I can't give you an ETA for a permanent fix yet; SMB is just the most likely scenario to be noticed," Pyle wrote. "You could see this behavior even with local file copies not using SMB. We're working with another team to understand this and get to a permanent solution."
The slowdown appears to manifest when copying down or downloading "large" (multi-gigabyte) files from a remote machine onto a PC running Windows 11 2022 Update (22H2). Files that are copied to another PC not running 22H2 won't see the slowdown, Pyle wrote.
There is a workaround. "[U]se robocopy or xcopy with the /J (unbuffered IO) parameter," Pyle wrote, which will return performance to the expected levels. Pyle provided an example of the code:
robocopy someserversomeshare c:somefolder somefile.ned /J
Last week, Microsoft reported a printer bug that manifested when printers were unable to communicate their advanced features to a host PC, which prevented those features from working. Microsoft blocked users with the issue from upgrading to 22H2.
USB logos finally make sense, thanks to a redesign
For years, USB technologies have been an alphabet soup of terminology—when, really, all consumers care about is how fast the USB connection is. But now, finally, a new USB logo scheme solves this problem.
The USB Implementors Forum unveiled new logos on Friday for laptop ports, chargers, and cables that actually try to communicate what each one does. It's a far cry from the nightmare naming scheme that the USB-IF implemented in 2009. It's worth noting that the names of each specification apparently haven't changed, but the logos have, and that's all that matters.
USB-IF executives said the new logos were established alongside the new 240W USB-C power specification, which can now charge USB-C powered laptops at the levels required by even some gaming laptops. Now, the various USB specifications are defined by their speed. Charging specifications are defined by their wattage, with logos that actually indicate this.
"With the new higher power capabilities enabled by the USB PD 3.1 Specification, which unlocks up to 240W over a USB Type-C cable and connector, USB-IF saw an opportunity to further strengthen and simplify its Certified Logo Program for the end user," said Jeff Ravencraft, USB-IF President and chief operating officer, in a statement. "With our updated logos, consumers can easily identify the USB4 performance and USB Power Delivery capabilities of Certified USB-C cables, which support an ever-expanding ecosystem of consumer electronics from laptops and smartphones to displays and chargers."
Check out the new logos, which will be used on packaging, ports, and device power ports:

About the only drawback? There's no obligation for device makers to actually inscribe the logo on their laptops, which could mean a continuation of the confusion around ports.
The new USB cable logos also feature clear communication of their speed as well as their charging capabilities. The big question is whether these cables will support Thunderbolt, or DisplayPort, or USB4 —any of the protocols, that is.
Finally, there are the charging logos, which again state what the device is capable of.

If nothing else, this is a huge step forward for clarity, communicating to the consumer what they're buying. The only real regret is why this wasn't implemented years ago.