The connector: How UTA's gaming boss is reconciling discrepancies between the attention games attract and the revenue they make
If you're into gaming then chances are you've come across Ophir Lupu's work. No, he's not a flashy esports player. Nor is he a visionary creative director at one of the top studios. And neither is he a streamer adored by tens of millions of fans.
Lupu is, however, responsible for the fact that you're seeing and hearing more from all those individuals, whether it's as you're watching a Hollywood blockbuster or listening to a podcast. He represents some of the fastest-growing stars in entertainment as the head of United Talent Agency's (UTA) gaming division where business is on a tear.
So much so that 2021 is shaping up to be a bumper year for the division; among those highlights:
It's a far cry from the projects Lupu worked on 18 years ago when he first started out at Creative Artists Agency's game division. Back then the life-long gamer represented developers, not just to Hollywood studio bigwigs but to game publishers. Now, he does that and more — he also represents professional esports athletes, content creators and live streamers to all manner of companies, from Hollywood studios to big brands. Gone are the days when it was enough for talent agents to secure a client in the latest buzz-worthy project. These days, they have to be creative; they have to create jobs for their clients – something that's only going to intensify as creators get better at reconciling discrepancies between the attention they attract and the revenue it generates.
"Gaming IP has exponential value because it spans generations now," said Lupu. "I remember playing the Legend of Zelda for the first time on the floor of my buddy's room 30 years ago. Now, I get to experience that series with my kids for the first time. It's that generational growth that is key to the exponential growth of games."
That emotional connection to games informs so much of Lupu's job. 
It definitely did last year when he and his colleagues launched a Slack channel for UTA employees — aptly titled "Game On" — where people from across the agency's different offices and divisions could gather to talk about all things games, whether it was to arrange play sessions or take part in a virtual book club for games. Even before the pandemic — and gaming's unabashed growth because of it — Lupu's enthusiasm not just for games but the culture around it informed a lot of his strategic thinking.
Before UTA firmed up it's presence in the esports arena back in 2018, Lupu and his colleague spent six months doing "at least a phone call or a meeting a day" to understand the market. With so much insight, they successfully convinced UTA CEO Jeremy Zimmer that this was an industry they needed to operate in. Soon after the pitch, UTA acquired Press X, an esports talent and marketing agency, and Everyday Influencers, a company that represents streamers. While some of UTA's contemporaries were pursuing a similar strategy at the time, the way it went about it stood out. It acquired endemic companies to kickstart its push further into gaming rather than building its own versions from the ground up — a move that would've been costly as well as time-consuming. The way Lupu tells it, the decision came down to how well UTA could establish itself in a market where talent management has traditionally been handled by smaller firms and even friends and family.
That this shift is even happening suggests a broader story: gaming IP is the furthest it's ever been into mainstream culture. The pandemic made sure of that. It inflated the amount of time people spent playing games, and in doing so brought into sharp focus a number of shifts that were already underway. Namely that gaming is the fastest-growing, most creatively ambitious area of a media industry in a state of flux where people's time spent on the dominant medium TV is increasingly being redistributed.
Cue a scramble across the industry, from esports teams like Faze Clan to Twitch streamers like Symfuhny, to cash in on gaming's cultural cache, and their own stake in it. Indeed, big brands are turning to creators of all sizes to differentiate themselves in the eyes of younger audiences. And yet, only those up in the rarefied atmosphere of the industry tend to bank the bulk of the media dollars up for grabs — proof that the creator economy, for all its talk of the democratization of media, is yet to spread the wealth the way promised.
Expect this to change as the creator economy gathers momentum, said Lupu. And when it does, he wants to be in a position to capitalize on all the subsequent opportunities — not just for high-profile clients but for the start-ups and up and comers he reps too. If anything this is where the real opportunities are. While being a video game superstar may not have been a viable career when Lupu was a kid, his own children are growing up in a very different environment — one best summed by how often gamers are becoming the face of mainstream brands. 
"The reality is you can be an amazing creator and a terrible negotiator," said Mike LaBelle, a content creator who streams himself playing the Fifa game on Twitch. "I would say that creators that have good agents go much further and they monetize much better and they have more longevity in the scene. We're going to see a transition at some point where I think there will be a bunch of agents that don't even touch anything but gamers."
That's not to say the likes of LaBelle couldn't make it big without the nous and know-how of big talent management firms like UTA. It's just harder because more often than not doing so means relying on talent managers who can navigate the inner workings of the gaming industry but can't necessarily do the same for the wider entertainment industry. For some creators that's fine; they are dedicated to being "video game influencers" in the gaming space and so prefer working with smaller endemic talent firms. For others it's not enough; they're chasing fame and fortune beyond gaming. Think about it: some of the biggest celebrities over the last decade, like Ninja, have built brands almost exclusively around games.
To reach full potential, however, they needed to partner with skilled operators, which is where Lupu and his team can make the difference.
When the number one female streamer on Youtube Valkyrae wanted to explore her commercial options it was Lupu's team including Hana Tjia who secured her a stake in gaming organization 100 Thieves, making her the first female co-owner of an esports team. Before Rick and Morty co-creator Justin Roiland created his own games studio it was Lupu who introduced him to the person who would eventually become his co-founder. Once Faze Clan's overseers got serious about branching out beyond esports, they turned to Lupu's team for help. Several years ago these deals were unheard of save for the odd outlier. Now, they're increasingly par for the course given games and the IP they're built on are consistently reverberating through culture. In fact, Lupu may be one of the most influential people behind the pervasiveness of gaming — who many in the industry have never heard of.
Consider this: Lupu's name tended to trigger bemused stares from several marketers, media agency execs and esports vps who were asked about his influence. Mention his name to those who aren't on the periphery, who operate at points where the lines between gaming and media are blurring, and his name triggers a different response. 
"He had a deep understanding of the industry and landscape, but what really set him apart from others was his ability to identify what was 'next' and connect the dots with talent," said Doug Scott, chief managing director at gaming entertainment holding company Subnation, who has worked with Lupu in the past. "Ophir also took a personal interest in game developers and their ambitions, as he understood the important role they play in building the experiences that drive the community."
In many ways, Lupu's time at CAA was the perfect preparation for this moment. He and his colleagues there were at the forefront of the cult of personality that formed around the talent behind the biggest franchises in modern gaming, from Ken Levine, the creative mind behind the meticulously-crafted Bioshock series to Cliff Bleszinski, who brought the Hollywood-blockbuster franchise Gears of War to life. Now, history is repeating itself. This time, however, it's the fans of the games who are the talent. But as much as the agent's role has evolved as a result the basic principles remain the same. 
"I tell every client that I view our relationship as 10 years or more in longevity, meaning it's not about a deal we close today or tomorrow, it's about how we can work together to build a career over the long-term," he said. Game developer Ken Levine, the creative director behind the seminal Bioshock series, has been a client for over a decade, for example. For many creators, it's the dream to have a career, and more importantly their own IP, that spans decades and spawns franchises like Levine's Bioshock. It's not easy to do this in any entertainment industry let alone one that's as competitive as gaming. Little wonder then why so many of Lupu's clients have stuck with him over the years — even when he left CAA. Good agents will always put their clients first, a trait Lupu said was drummed into him from his first day on the job. In fact, he has gone so far as to become a banker of sorts for his clients. 
"Six years ago I went and got series seven and series 63 licenses," said Lupu. Doing so has allowed him to act as a financial advisor for clients. "We've sold six companies and been involved in over 20 transactions since we got those licenses, he explained. "We realized that's was going to be an influx of capital into gaming and so wanted to make sure that we were going to be able to advise them accordingly. So far, it's been an area that's greatly contributed to our business."
And it could continue to do so given M&A activity is on a hot streak in gaming. "There's an incredible amount of consolidation in the space," said Lupu. "You can't go a week without seeing another investment firm that's spinning up a gaming-specific fund, for example."
With the growth of opportunity in esports and gaming as a profession with global reach and high compensation, gaming and thereby 'gamers' are now recognized as big attention drivers among specific audiences, opening the gateway to sponsorships, endorsements and other commercial opportunities. Why now? The respectability of gaming as a legitimate activity and as a profession. As a result, gamers, generally young stars with limited business acumen, have looked to talent agencies for opportunities and advice, no different than 'stick and ball' athletes did in the early years of formal representation.
"You're going to see developers and publishers reach out much earlier in the process of developing games to connect with the people who play their games and are essentially professional streams to seek their advice on game mechanics," said Lupu. "Conversely, those same individuals are going to try and build their own games or even set up their own esports organization."
Why you should shop Black Friday and Cyber Monday using Microsoft Edge
While you can shop online during Black Friday or the holidays using any browser you'd like, there are several good reasons for using the Microsoft Edge browser already on your PC: built-in coupons, and an automated check of an item's price history. Buying something in installments is also coming.
Both of these Edge features offer a fantastic way to make sure you get the best deals for Prime Day—or any day, for that matter. 
Microsoft Edge is on your Windows PC
The Microsoft Edge browser is built right into every Windows PC. While the most popular browser remains Google Chrome, you can open up Edge (if you haven't already) and quickly import bookmarks (Favorites), passwords, and more from another browser. (We have a detailed tutorial on how to import bookmarks into Edge.)
Now let's see how Edge can help you find the best deals on Amazon Prime Day.
Edge's shopping skills should work with any page, but they're fine-tuned for Amazon and Prime Day. If you open up any product page, you'll see a small blue price-tag icon at the end of the URL bar, right next to the small star icon for bookmarking the page.
That price-tag icon will begin sliding out small notifications: "This site has coupons!" will let you know that Edge will apply any automated discounts it knows about at checkout. "You have the best price!" is an indication that Edge has already checked other retailers, and knows that Amazon offers the best deal. You may also receive a small notification that the price has recently either increased or decreased.
How to use coupons in Microsoft Edge for Prime Day
Sometimes, Amazon itself will show that a coupon may apply, and will offer you the chance to trigger it right on the product page. Edge is a bit shyer: You'll need to click that blue price-tag icon in the URL bar, and manually copy into the discount field any coupons Edge finds.
Note that there are third-party alternatives. The Honey plug-in, for example, also automatically looks for discount codes.
How to use pricing history in Microsoft Edge
Edge's ability to track pricing is much more useful. Edge works a bit like the Amazon tracking site camelcamelcamel.com, which can take an Amazon product page and show you how the price for the item has fluctuated over the past few months. Edge does this automatically. 
To see the pricing history, you'll need to click the blue price tag icon in the URL bar. If you see an offer to "clip coupon" instead, don't worry—the pricing history is in a little drop-down menu below it. Once you click it, you'll see a small graph with noticeable price moves in the last few months. You should receive the best deals on Prime Day—but not always.
You can explore further by scrolling down to Compare other retailers, which opens up a small list of tiled cards, each with the price of the item at another retailer. It's a quick and easy way to comparison-shop without leaving Amazon. Savvy shoppers might even want to check out the Collections feature within Edge, to build groups of items for comparison. 
The only place where Edge's price history sometimes struggles is where Amazon combines several product listings on the same page—like on an SSD or hard drive, for instance, where it can be available in various capacities. I've found Edge works best when there's simply one configuration available.
Microsoft is testing Buy Now, Pay Later
BNPL is currently available in Microsoft Edge's beta testing program, specifically the Canary and Dev channels and will be available by default to all users in Microsoft Edge release 96, Microsoft said earlier this month. Buy Now, Pay Later allows you to simply pay for something in installments, rather than all at once. It's also a feature that's usually offered on a retailer-by-retailer basis.
Now, Microsoft says it plans to add this BNPL capability to the browser via a partnership with Zip. It means any purchase between $35 – $1,000 you make through Microsoft Edge can be split into 4 installments over 6 weeks, Microsoft says.
"With BNPL in Edge, you can simply link your Microsoft account with your zip account with one click and then bypass sign in from Zip side. It can expedite the application process for you," according to Microsoft.
This story was updated to add Microsoft's BNPL capabilities and to update this information for Black Friday.
Note: When you purchase something after clicking links in our articles, we may earn a small commission. Read our affiliate link policy for more details.
As PCWorld's senior editor, Mark focuses on Microsoft news and chip technology, among other beats. He has formerly written for PCMag, BYTE, Slashdot, eWEEK, and ReadWrite.
Kill Wi-Fi dead spots with this TP-Link mesh router 3-pack for $110
Amazon
If you're still using a "classic" blue and black router you bought two decades ago, the ultra-low $110 sticker price on this three-pack of TP-Link Mesh Wi-Fi system might finally convince you to supercharge your Wi-Fi. That's an incredibly good price for a mesh router with a trio of units—this particular system is a good value even at its usual $150. Paying just $110 on Black Friday is bonkers.
You get three TP-Link Deco Mesh S4 routers in this package. Unlike your funky old router that works great when you're in the room, but terrible in the garage or backyard, a mesh system lets you share the signal throughout your home. Even better, unlike the cheap Wi-Fi repeater system at your friend's house that requires multiple funky network names such as JEFFREYS_WIFI_REPEATER_5GHZ, a mesh system lets you roam the house while remaining on one single signal.
With a mesh Wi-Fi system, you would set one unit up near your modem, plug the second unit in the living room and maybe drop the third unit in a room upstairs for maximum coverage. TP-Link says the kit is good to cover a typical home up to 5,500 square feet.
The Deco Mesh is a dual-band system, which means some of the bandwidth between the units is used as the "backhaul" connection, but since each unit has two gigabit ethernet ports, you could run a wired connection between all three as a "wired backhaul." This is obviously easier for those with a home pre-wired with ethernet (many modern homes are) but by running a wired backhaul, you could essentially have the same or even better performance than far pricier tri-band systems running their wireless backhaul mode. But if you're mostly concerned with just getting a signal to your garage in a reliable manner, running the standard wireless mesh mode should do just fine—much better than that ancient solo router you might be renting from your Internet provider.
Our last pitch for why you should replace that janky old router even if it means buying a new system? If you're paying your ISP for faster Internet bandwidth but unable to take advantage of that it in most parts of your home, you're paying for service you're not using. It's worthwhile to invest in a solid network backbone for your home—especially at this Black Friday deal price.
[Today's deal: TP-Link Deco S4 Mesh Wi-Fi System for $110 at Amazon.com]
Note: When you purchase something after clicking links in our articles, we may earn a small commission. Read our affiliate link policy for more details.
One of founding fathers of hardcore tech reporting, Gordon has been covering PCs and components since 1998.
Best Amazon Black Friday deals 2021: Hot discounts on laptops, TVs, AirPods, Fitbits, and more
Black Friday is here, and the worthwhile tech deals on Amazon are coming at us fast. Don't wait on what you see, because everyone else is shopping now, too.
To make it easier to snap up the best deals, we've sifted through the offerings and pulled out those worth attention. These bargains meet our usual criteria for a good deal: The price is near an all-time low or is a larger discount than usually available.
For other deals you can hop on right now, be sure to check out our roundup of the best Black Friday tech deals, the best Black Friday laptop deals, and the best Black Friday gaming deals. You can also have a look at Walmart's best Black Friday deals.
Laptop deals
Acer ConceptD 3 Ezel (CC314-72G-72SX)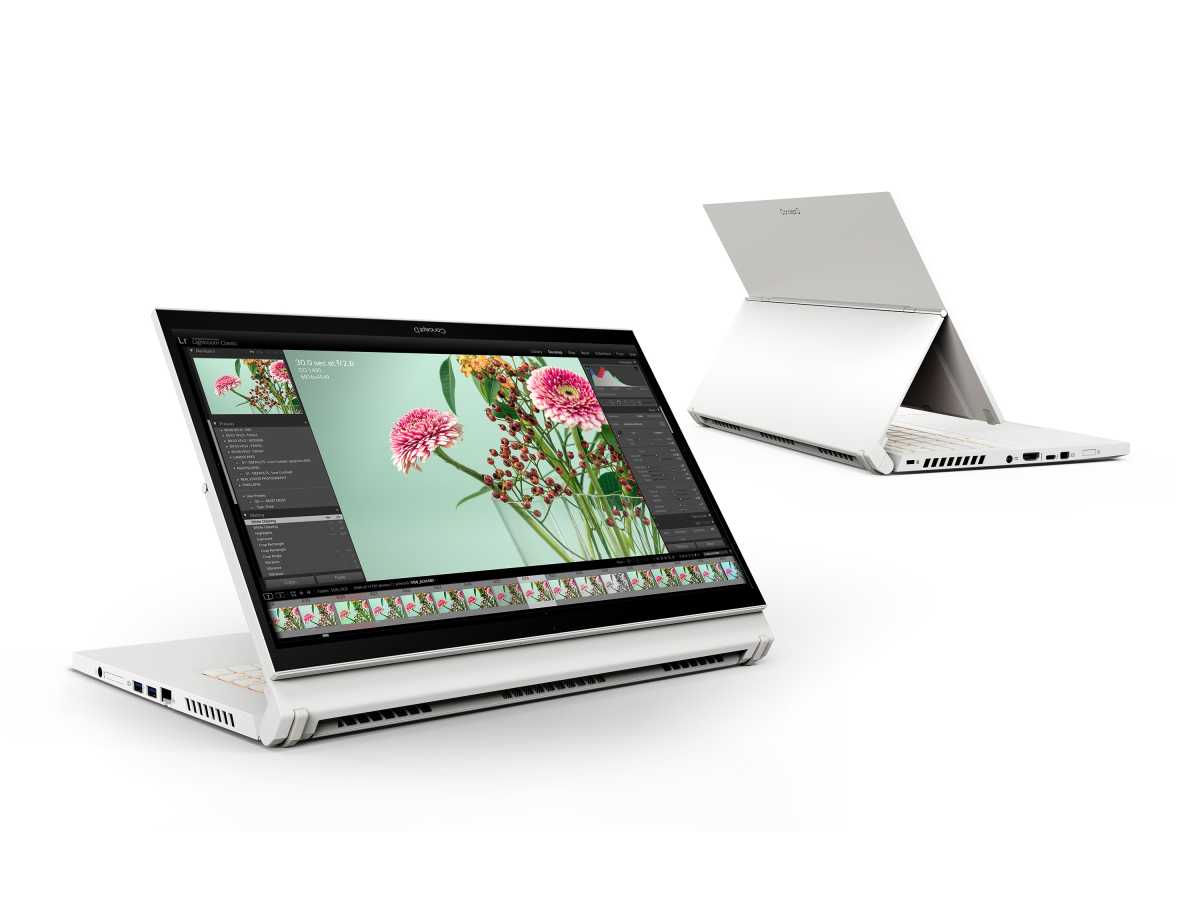 Acer
Was: $1,499.99
Now: $869.99 ($630 off)
This Acer laptop features the same pull-forward design as the Surface Laptop Studio, with a discrete Nvidia GeForce GTX 1650 GPU that's perfect for light gaming. It even outperforms its rival in several categories, as you'll see in our Surface Laptop Studio review. This is the lowest price we've seen on the ConceptD 3 Ezel yet, as the previous best deal was $1,260. Expect it to go quick.
See the Acer ConceptD 3 Ezel at Amazon.
Acer Nitro 5 (AN515-55-53E5)
Was: $839.99
Now: $684.99 ($155 off)
Right now you can snag the Acer Nitro 5 at a rock-bottom price—the last great sale only fell to $727. Inside this superb budget gaming laptop is a Core i5-10300H processor, RTX 3050 graphics, and a 15.6-inch 144Hz screen. There's only 8GB of memory and a 256GB SSD, though previous models made upgrading those two types of components dead-easy.
See the Acer Nitro 5 on Amazon.
Monitor deals
Acer Predator XB323U GXbmiiphzx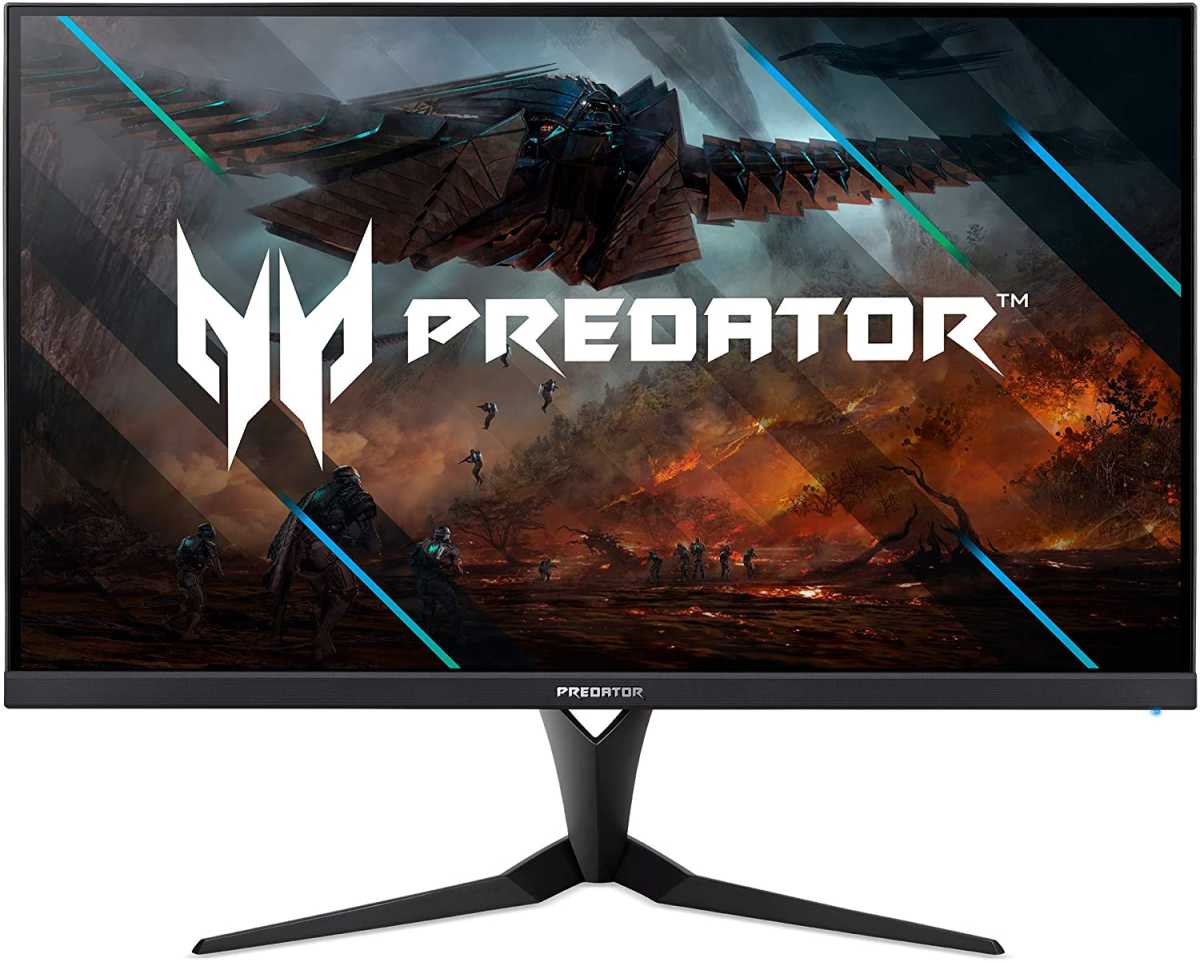 Acer
Was: $900
Now: $700 ($200 off)
The Predator XB323U GXbmiiphzx has pretty much everything you could need from a high-end gaming monitor – as long as you're happy with it topping out at a 2560-x-1400 resolution. The keyboard mash at the end of the name means that this is the premium version of Acer's 32-inch monitor, as it can be overclocked up a 270Hz refresh rate for super-slick gaming. It supports DisplayHDR 600 for rich blacks and vibrant colours – and even supports 99% of the Adobe RGB color space if you're also into art and design.
See the Acer Predator XB323U on Amazon.
Alienware W2521HF [Back in stock]
Alienware
Was: $394
Now: $199 ($194 off)
At the other end of the scale is this bargainous Alienware 25-inch display. For under $200 you get a 2,560-x-1400 resolution, up to 240Hz refresh rate, two HDMI ports plus DisplayPort and even a USB 3 hub.
See the Alienware W2521HF on Amazon. [Back in stock!]
Mice deals
Razer DeathAdder Essential
Razer
Was: $49.99
Now: $19.99 ($30 off)
Our staff's favorite wired gaming mouse is back at deep discount for Black Friday. This ultra-popular Essential version sports 6,400 DPI, five programmable buttons, mechanical switches, rubber siding, and much more. More importantly, it's comfortable and durable.
See the Razer DeathAdder Essential on Amazon.
TV deals
Samsung 65-inch Q60A QLED 4K TV
Samsung
Was: $1,100
Now: $848 ($252 off)
Fancy features are well and good, but sometimes you only need a TV that handles the basics well. Enter the Q60A, one of Samsung's quantum-dot 4K TVs: It sports both warm and cool LED backlights for better contrast, along with support for HDR, HDR10+, and HLG. Upscaling HD video sources to 4K is automatic via Samsung's Quantum Processor Lite. And you can skip the remote with built-in Alexa, Google Assistant, and Samsung Bixby, too. Gamers even get an auto low latency mode to help minimize lag.
See the Samsung 65-inch Q60A QLED 4K TV on Amazon.
50- and 55-inch Amazon Fire TV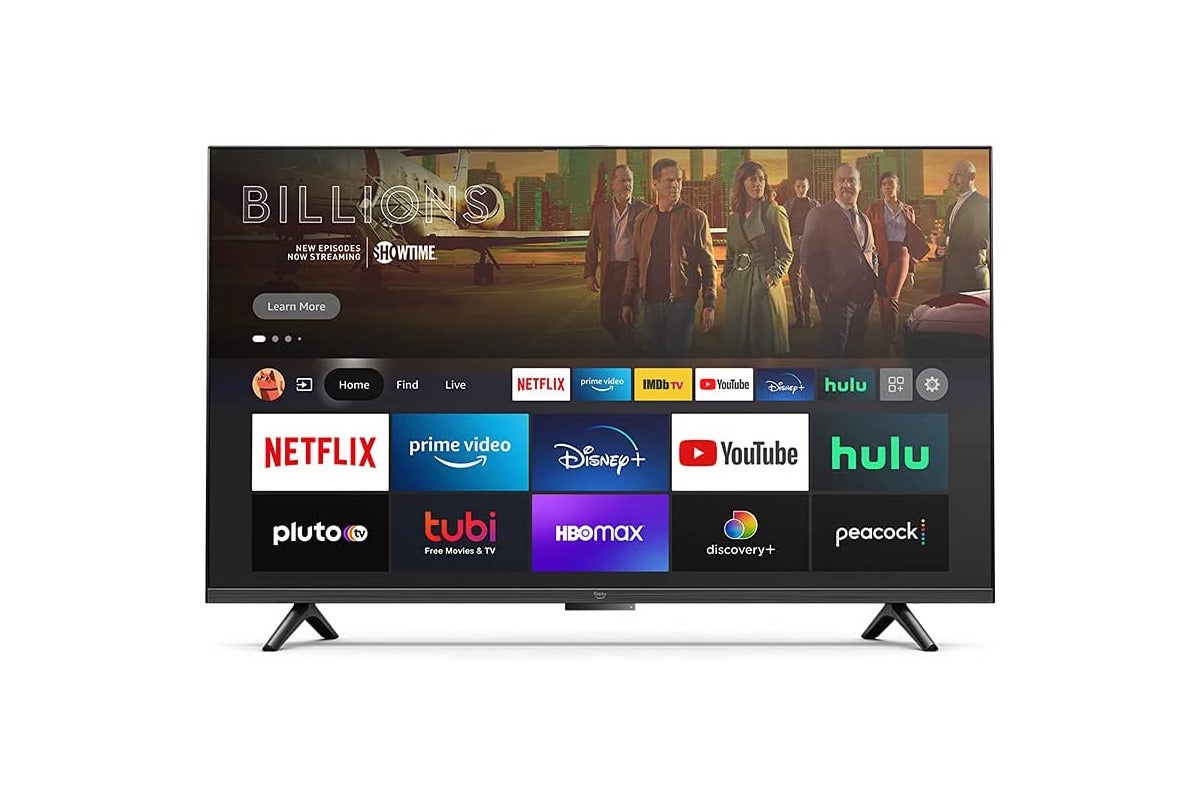 Amazon
Was: $470 and $520
Now: $330 and $380 ($140 off)
You can grab a smart TV for good prices already. These two particular models sport Amazon's Fire TV software for streaming video and music, and include an Alexa-powered remote. They also have three HDMI 2.0 inputs and a single HDMI 2.1 eARC port.
See the Amazon Fire TV (50-inch and 55-inch) deals on Amazon.
50- and 55-inch Amazon Fire TV Omni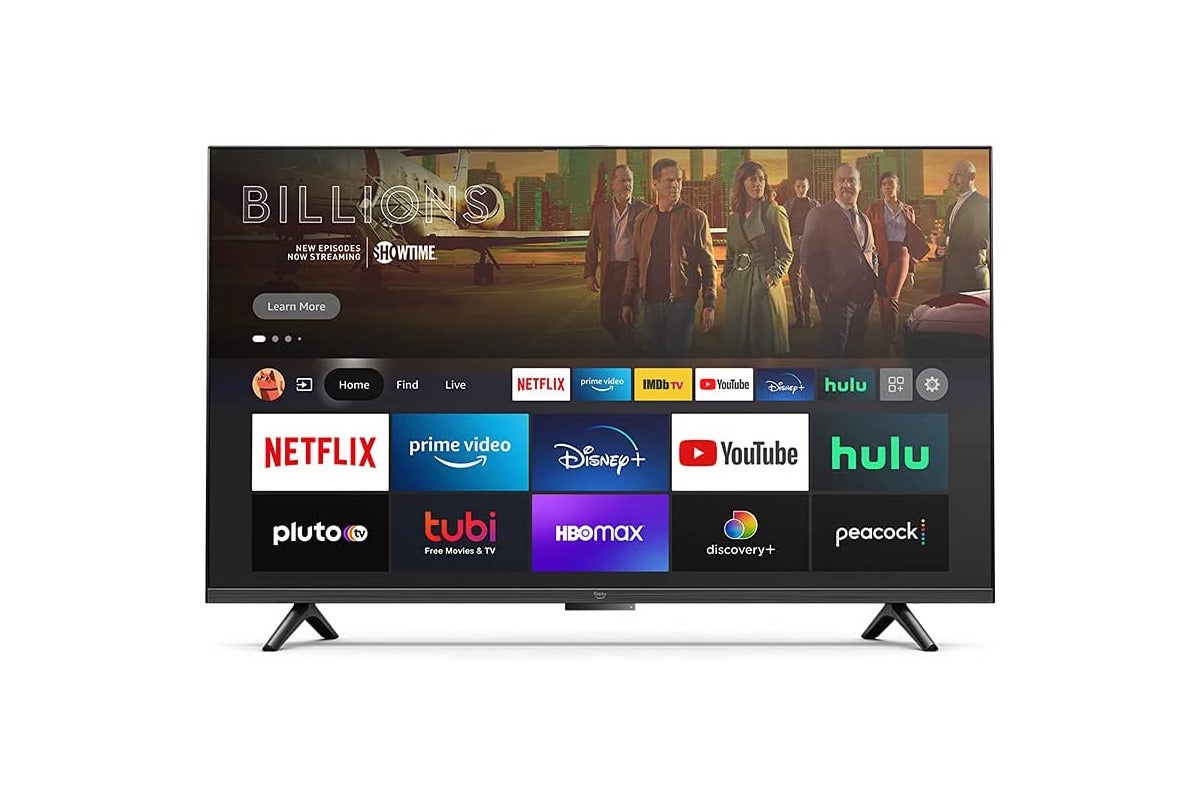 Amazon
Was: $510 and $560
Now: $360 and $410 ($150 off)
Don't want to hassle with finding a remote to issue voice commands to your TV? You'll want one of these Omni versions of Amazon's smart TVs, which integrate a mic in the TV. That means you get hands-free Alexa support for launching apps, looking up info on the web, and controlling compatible smart home devices.
See the Amazon Fire TV Omni (50-inch and 55-inch) deals on Amazon.
Hisense 65-inch Class U8G Quantum Series 4K TV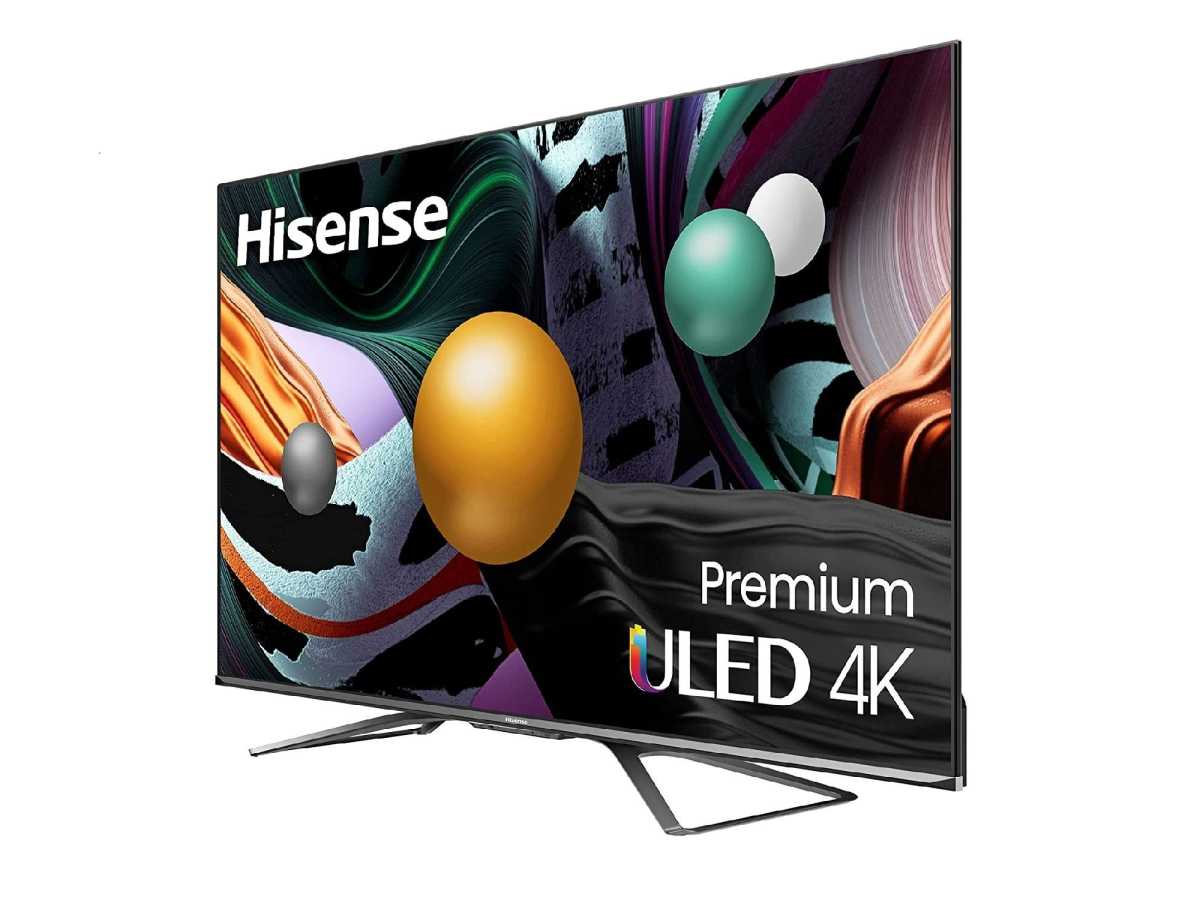 Hisense
Was: $1,300
Now: $997 ($303 off)
These days, you don't have to spend out the nose to get loads of premium features. Case in point is one of our favorite mid-range 4K TVs, which is discounted close to its all-time low. Not only does this 65-inch Hisense Class U8G 4K TV offer excellent brightness, image processing, and 4K upscaling, but it also supports the major types of HDR (Dolby Vision, HLG, Samsung HDR10+) and variable refresh rate (FreeSync) for gamers. Oh, and it sports IMAX Enhanced certification, too.
See the Hisense 65-inch Class U8G Quantum Series 4K TV on Amazon
Soundbar deals
Roku Streambar
Roku
Was: $130
Now: $80 ($50 off)
Don't like clutter in your home theater setup? This affordable soundbar is what you've been looking for. It's a top-notch, budget-friendly soundbar with superb 2.0-channel audio and AirPlay 2 support—and it also has a built-in Roku streaming player compatible with 4K HDR. At almost 40 percent off, the Streambar is an easy choice.
See the Roku Streambar on Amazon.
Yamaha SR-B20A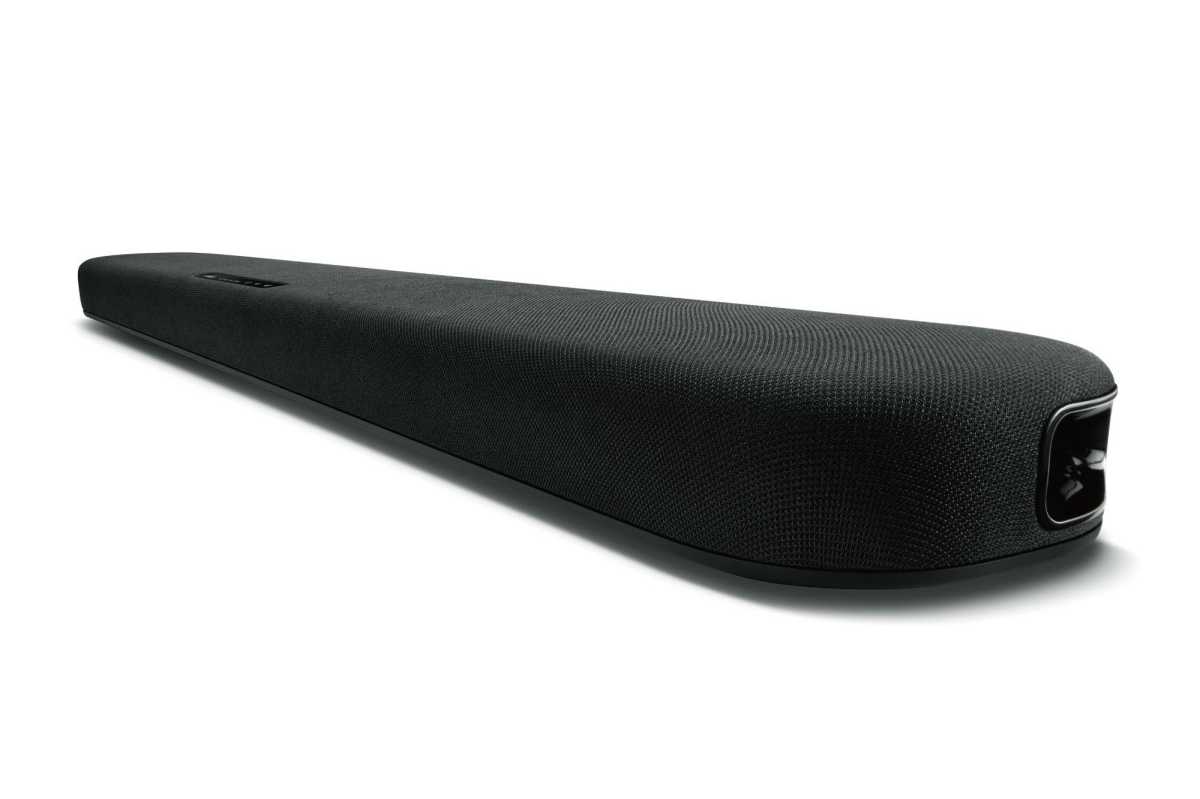 Yamaha
Was: $200
Now: $150 ($50 off)
A built-in subwoofer gives this budget all-in-one soundbar lots of punch, and the inclusion of virtualized DTS:Virtual X audio support makes it a great value buy. With its price slashed for Black Friday, it becomes hard to resist—especially since the SR-B20A packs features like Clear Voice mode, which enhances dialog output, and dead-simple installation. You just have to plug it into your TV's HDMI-ARC input.
See the Yamaha SR-B20A on Amazon.
Streaming device deals
Fire TV Stick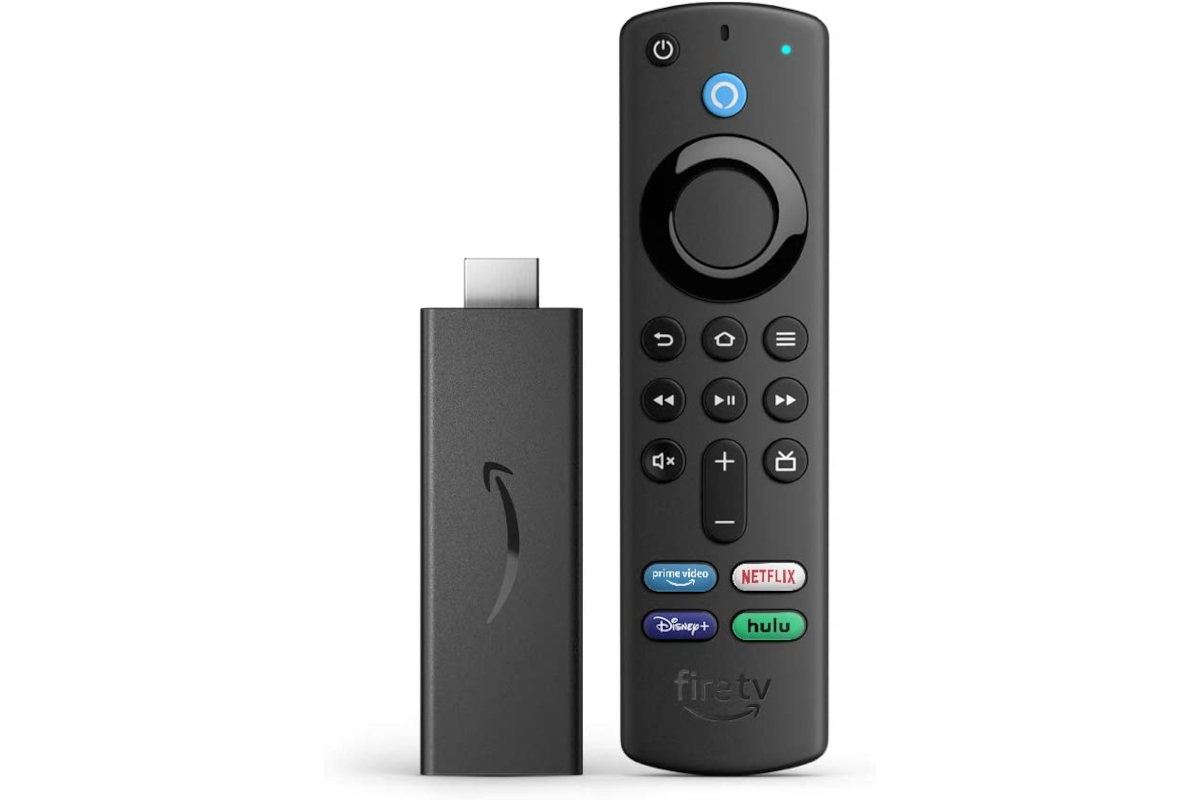 Amazon
Was: $40
Now: $20 (50% off)
Finding a good, cheap streaming device for your TV is easy this year. For just $20, you get a TV stick loaded with all the apps you could want (plus no disputes about YouTube) and access to Alexa. Support for Amazon's voice assistant means you just speak aloud to launch apps and search for content, as well as control compatible smart home gear. Need a higher resolution or want faster hardware? The Fire TV Stick 4K and Fire TV Stick 4K Max versions are on sale now too.
See the Fire TV Stick on Amazon.
Audio deals
Apple AirPods (multiple versions)
Was: List price
Now: Up to 36% percent off
For many, Apple's AirPods are the defacto choice for true wireless earbuds, but they usually cost a pretty penny. Not so right now on Amazon, where you can snap up different varieties of Apple's insanely popular buds at deep discounts. These are some of the lowest prices we've ever seen—don't sit around waiting for them to drop lower. And if you see them out of stock, be sure to check back later, as they've been coming in and out of availability.
Jabra Elite 85t
Jabra
Was: $230
Now: $150 ($80 off)
This Sony WF-1000XM4 competitor brings a lot to the table, including a unique semi-open design, multi-device support, and superior active noise-cancelling. In our experience with these earbuds, we also liked their more secure fit. At a solid 35 percent off (and close to their lowest price ever), they're an easy pick over more expensive rivals. If that's still too rich for your blood, other popular Jabra models like the Active 75t and standard 75t are available at steep discount, too.
Beats Studio Buds and Powerbeats Pro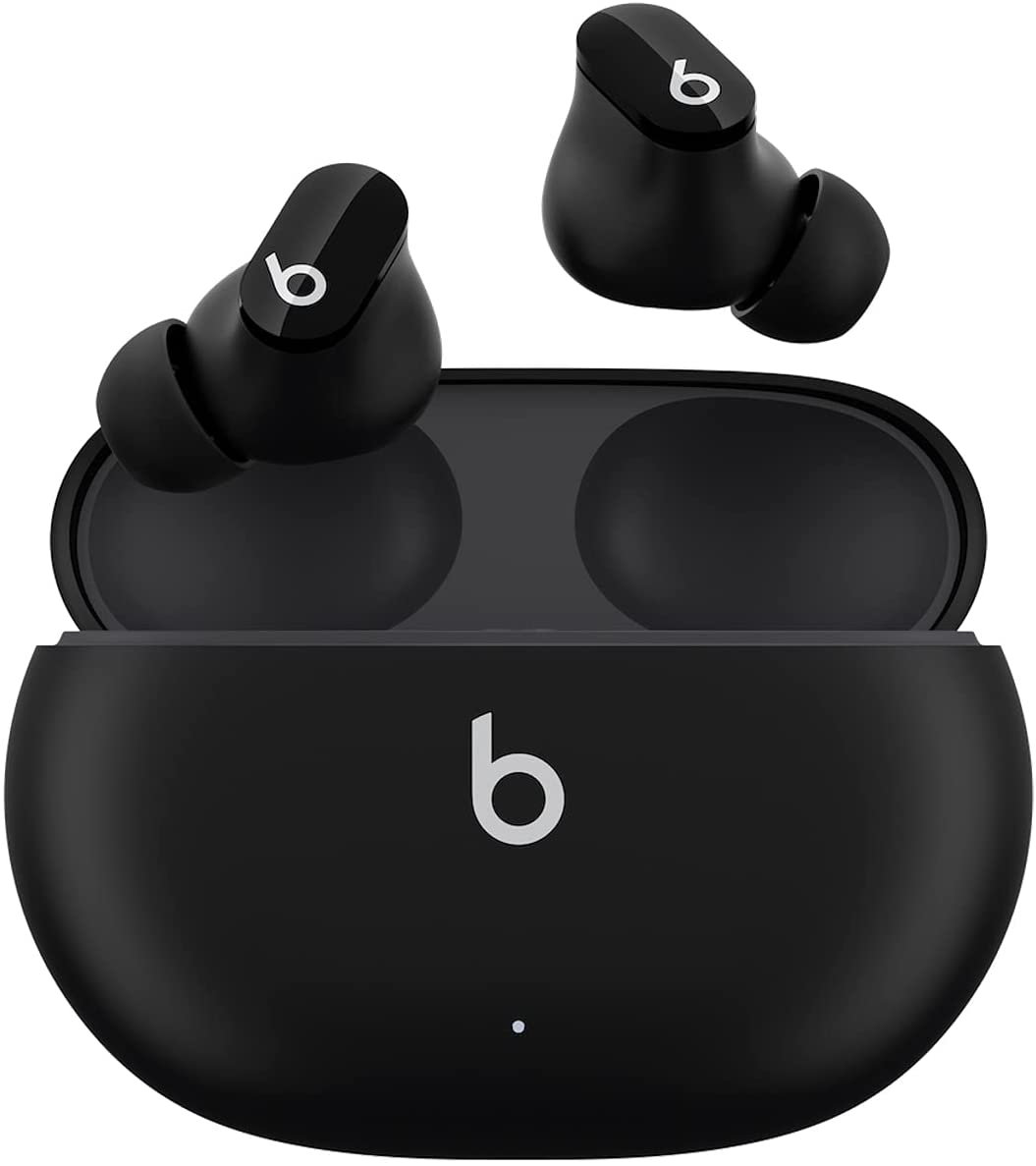 Beats
Was: $150/$250
Now: $100/$150 ($50/100 off)
These are impressive discounts by Apple's Beats subsidiary—on both the newer "in-ear" Studio Buds and the older "over-the-ear" Powerbeats Pro. Both were given glowing reviews by our sister site Macworld, here and here. The Studio Buds offer great audio quality for the price, especially this new price, while the Powerbeats Pro offer Apple's H1 chip and a very long battery life.
See these Beats headphones on Amazon.
Fitbit deals
For more Fitbit deals, check out our full roundup of Black Friday Fitbit deals.
Fitbit Inspire 2
Fitbit
Was: $100
Now: $60 ($40 off)
Not only does Fitbit's entry-level tracker keeps tabs on the most important fitness stats (including sleep and heart rate), but it can display smartphone notifications, too. At full price, the Inspire 2 is already a solid buy, especially since it includes a 1-year trial subscription to Fitbit Premium—when you get a full 40 percent off, it's almost a steal.
See the Fitbit Inspire 2 on Amazon.
Fitbit Sense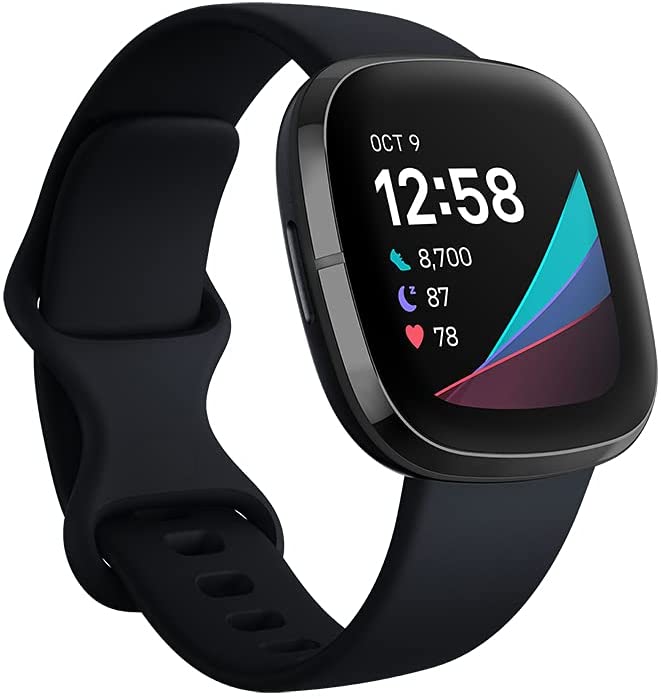 Fitbit
Was: $300
Now: $200 ($100 off)
Fitbit's top-of-the-line smartwatch is cheaper than ever right now, with a hefty $100 discount for Black Friday. This model upgrades the Versa 3's experience by packing in more sensors for monitoring multi-path optical heart rate, taking ECG and EDA readings, and measuring skin temperature. At this price, it's the far better deal of the two smartwatches, as it costs only $20 more than the Versa 3's sale price.
See the Fitbit Sense on Amazon.
Kindle deals
Amazon Kindle w/ front light
Amazon
Was: $90
Now: $50 (44% off)
Amazon's entry-level Kindle is back at an all-time low—just in time for holiday gift-giving. This model sports a front-light for easy reading in dim locations, along with 8GB of storage space for keeping thousands of books at hand. At this price, you'll get the ad-supported version, but you can choose to eliminate those later with an additional fee.
Amazon Kindle Paperwhite
Amazon
Was: $140
Now: $105 ($35 off)
The standard version of the brand-new Paperwhite is now on sale too, days after the prices of its cheaper sibling and Kids variant got slashed. (Guess Black Friday proper counts for something still, after all.) You can get a respectable 25 percent off—not bad for this 5th-generation model that only launched a month ago. It's the better buy than the previous gen Paperwhite, as it comes with faster hardware and an improved front light that can change from white to amber tone for better nighttime reading.
See the Kindle Paperwhite on Amazon.
Amazon Kindle Paperwhite Kids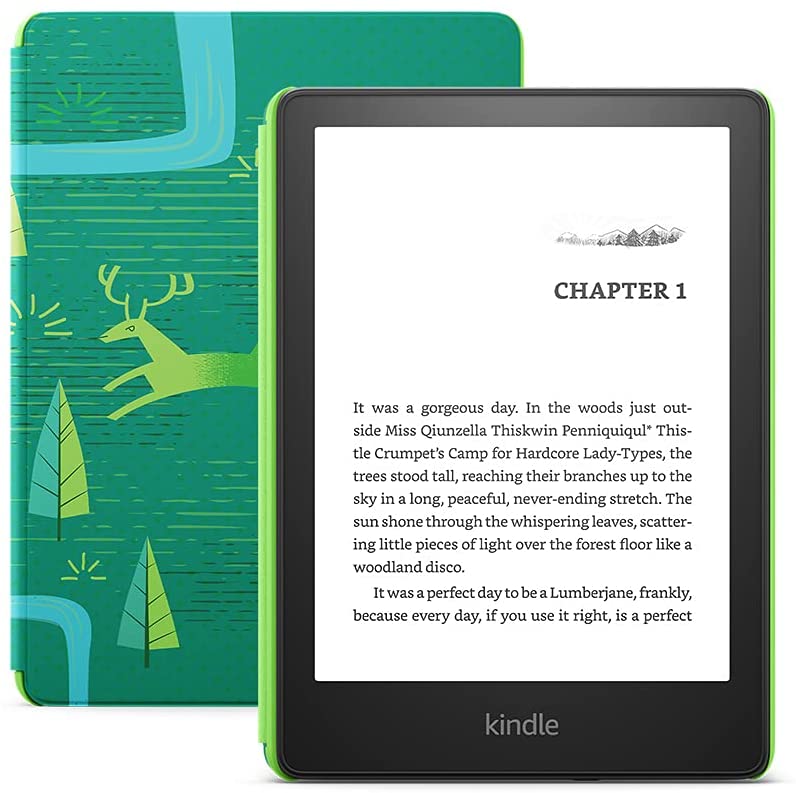 Amazon
Was: $160
Now: $115 ($45 off)
The Kindle Paperwhite got a revamp just a last month, but the Kids version is already on sale. In addition to the e-reader, you get a 1 year subscription of access to thousands of kid-friendly books (Amazon Kids+), a cover, and a two-year "worry-free" guarantee that covers mishaps. At $115, this device is an excellent deal, especially given that the "adult" ad-free model has the same list price, but without the kid-friendly accessories and parental controls bundled in.
See the Kindle Paperwhite Kids on Amazon.
Bluetooth trackers
Tile Mate (2020)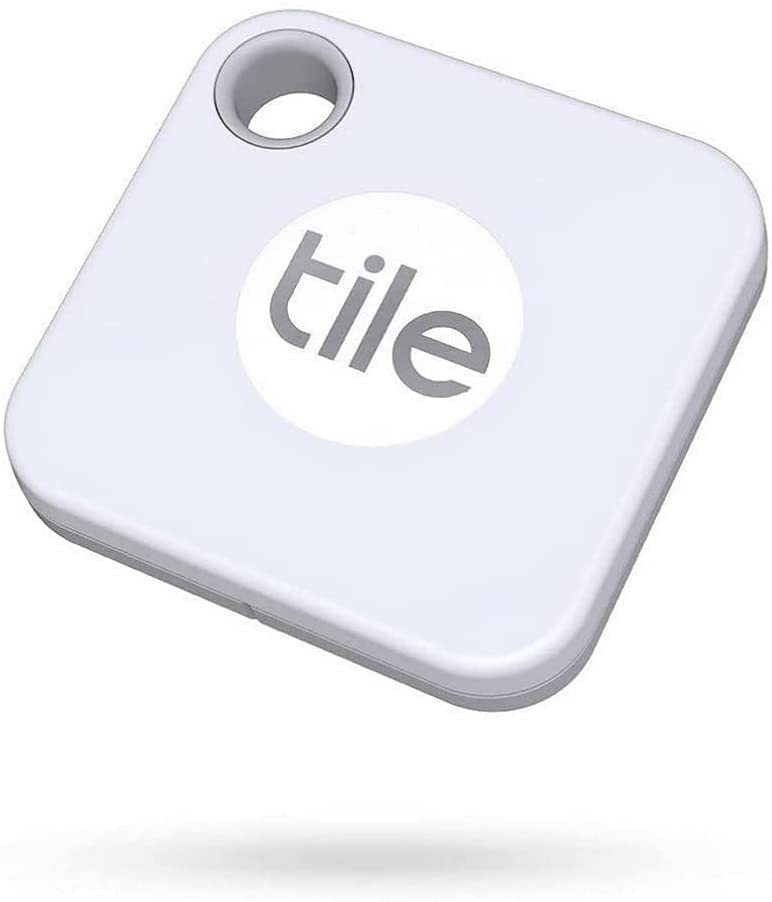 Tile
Was: $25
Now: $15 (40% off)
Eliminate the hunt for your keys by picking up one of Tile's popular bluetooth trackers for an all-time low price. This entry-level model comes with a moderately loud ringer, range of 200 feet, and access to the Tile Network for when you're too far away to locate it in app. (Anyone else with a Tile in range of yours can pick up its location and relay that back to your app.) Most importantly, this particular model has an important feature that its 2022 successor doesn't: a replaceable CR battery.
See the Tile Mate (2020) on Amazon.
Tile Pro (2020)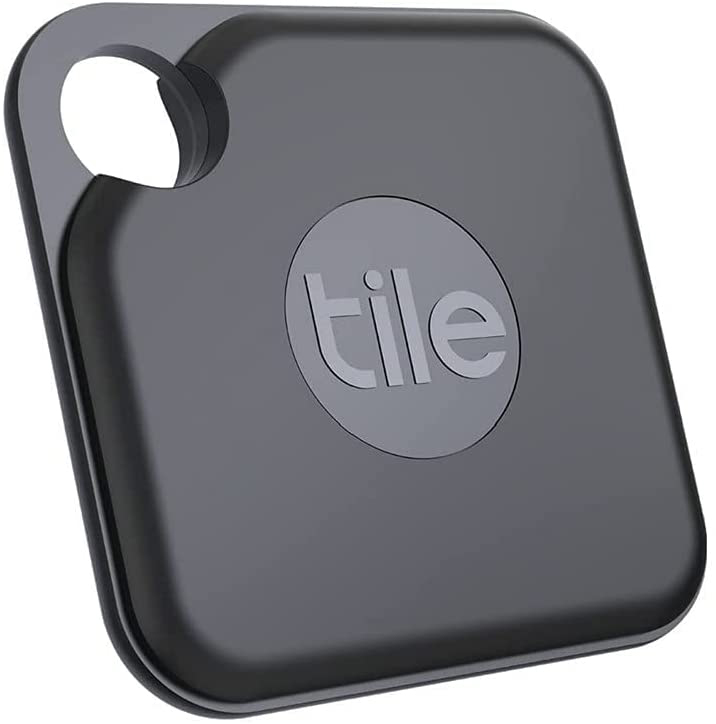 Tile
Was: $35
Now: $25 (28% off)
Like its Tile Mate sibling, the 2020 version of the Tile Pro is back down to its lowest price. This upgraded model offers a wider range of 400 feet and a louder ringer, while still offering key features like access to the Tile Network when you're too far away to locate it yourself. It also comes with a replaceable CR battery—eliminating one of the biggest issues of early Tile generations.
See the Tile Pro (2020) on Amazon.
Routers
TP-Link Deco Mesh WiFi System (Deco S4), 3-pack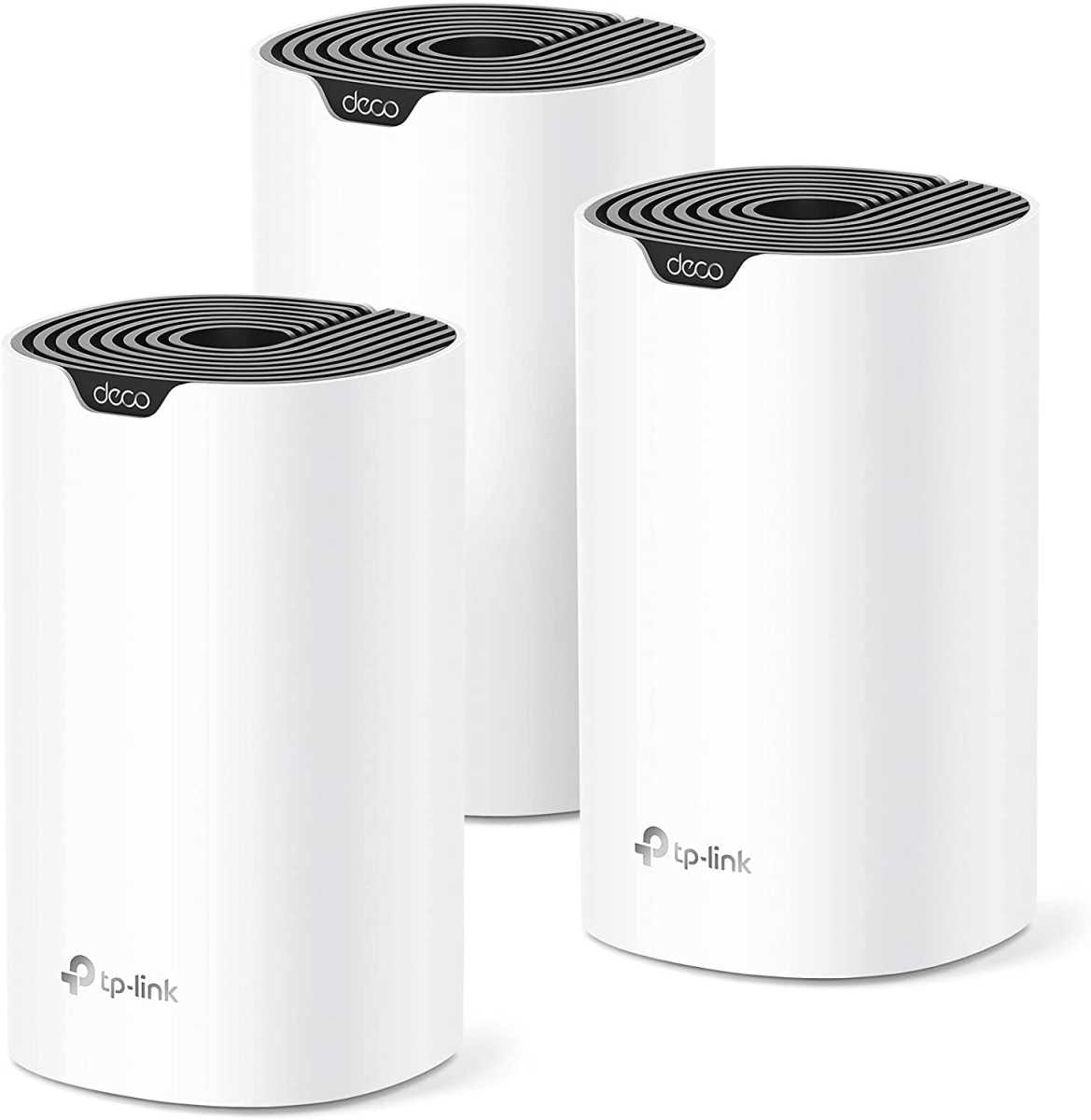 TP-Link
Was: $150
Now: $110 (26% off)
Switching to a mesh Wi-Fi setup at home is extremely affordable this Black Friday. This three-pack set covers up to 5,500 square feet and supports Wi-Fi 5 speeds up to 867Mbps over 5GHz and 300 Mbps over 2.4GHz (AC1200). Each node also comes with two Gigabit ethernet ports, allowing for wired backhaul. Given the Deco S4's speed and features, this deal feels like a steal at this price.
See the TP-Link Deco S4 Mesh Wi-Fi System (3-pack) on Amazon.
TP-Link Archer A7 AC1750 Smart Wi-Fi Router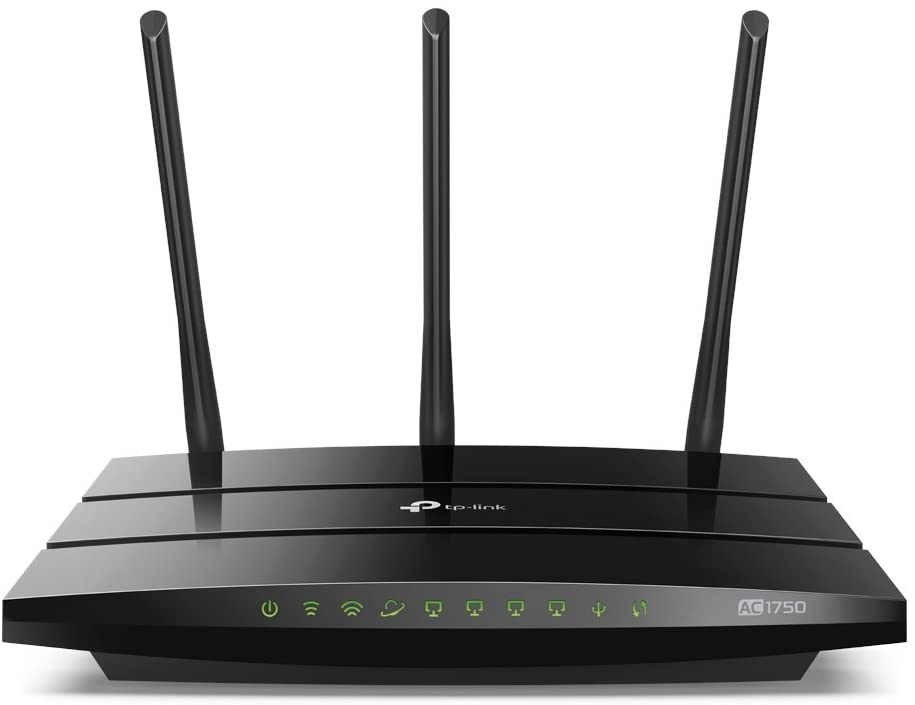 TP-Link
Was: $80
Now: $50 (37% off)
Sometimes a traditional router is the right choice—no need to spend on a mesh system if you don't need its level of Wi-Fi coverage. The same philosophy applies to speed. Sure, fancy Wi-Fi 6 (802.11ax) routers scream along, but Wi-Fi 5 (802.11ac) routers still have plenty of zip and cost a lot less. Take this TP-Link Archer A7 router, down to $50 for Black Friday. You get speeds up to 1,300Mbps over 5GHz and 450Mbps over 2.4GHz, which is plenty fast for streaming movies and browsing the internet. Why pay more if you don't need to?
Need a bump up in transfer rates? Have a peek at the TP-Link Archer A8, a Wi-Fi 5 AC1900 router down to $60 right now. (Be sure to clip the $20 coupon before adding it to your cart.) Over 5GHz, you get a max of 1,300Mbps; over 2.4GHz, 600 Mbps.
See the TP-Link Archer A7 AC1750 Wi-Fi Router on Amazon.
TP-Link Archer AX21 Smart Wi-Fi 6 Router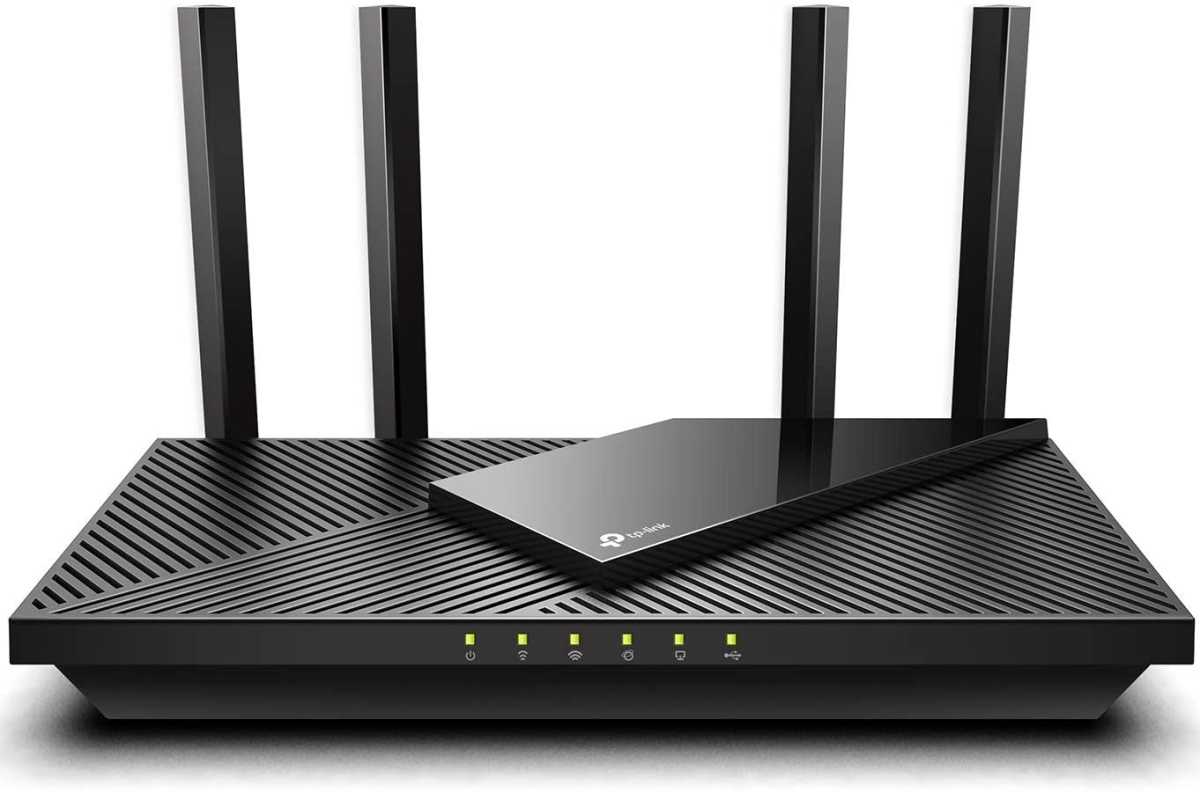 TP-Link
Was: $100
Now: $75 (25% off)
New technology usually costs more, but if you grab this router, you won't pay that much for a blazing fast Wi-Fi 6 router. And it is fast. The Archer AX21 may not seem so at first glance at its raw transfer rates, which Wi-Fi 5 routers can match—however, the magic of Wi-Fi 6 is its ability to better handle home networks with many devices all accessing the internet at the same time. (AKA the situation at most homes these days.) Ensuring smooth, congestion-free internet browsing was never so affordable.
See the TP-Link Archer AX21 Smart Wi-Fi 6 Router on Amazon.
Smart home devices
Ecobee SmartThermostat with Voice Control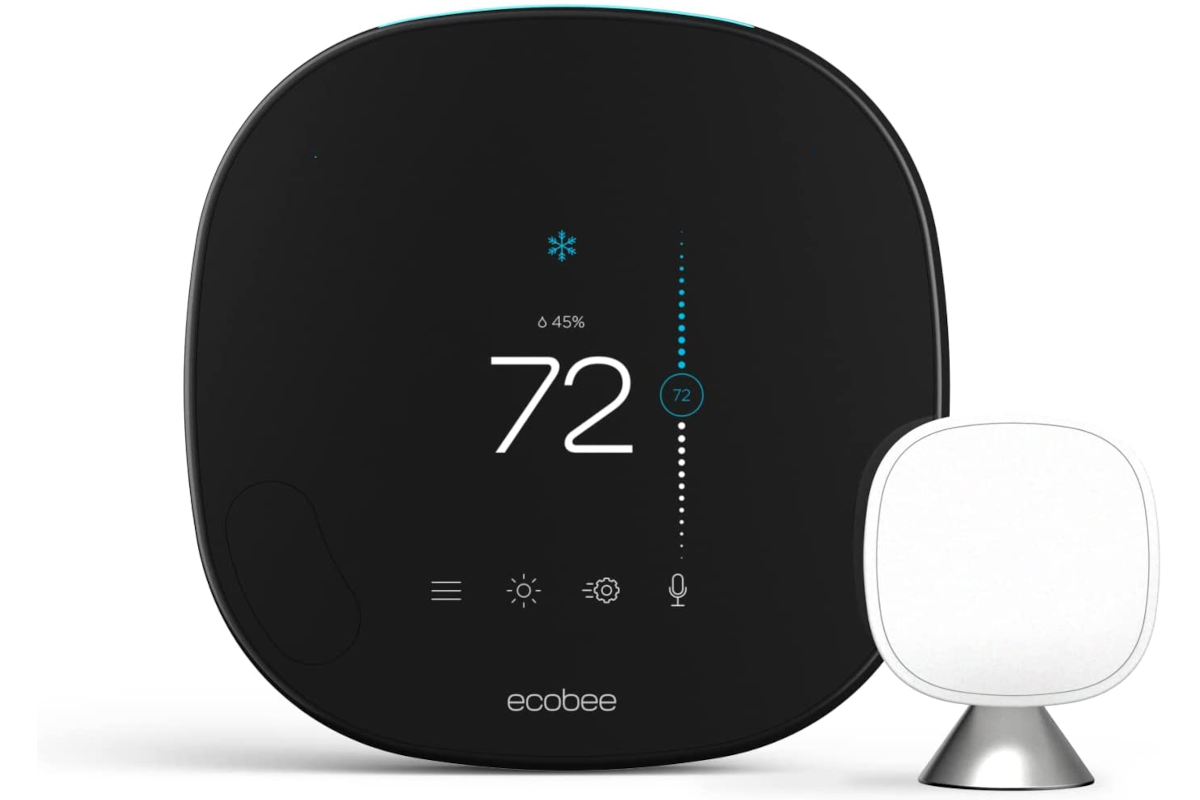 Ecobee
Was: $249
Now: $199 ($50 off)
At 33% off, our favorite smart thermostat becomes even more appealing. We loved the Ecobee SmartThermostat in our review, giving it a 4.5 out of 5 stars along with an Editor's Choice Award. You get a responsive device with better sensitivity than previous versions, and it integrates with Apple HomeKit, Google Assistant, and Amazon's Alexa. Making your home's environmental controls smarter is both easy and cheap with this sale.
See the Ecobee SmartThermostat with Voice Control on Amazon.
Kasa Smart Mini Plug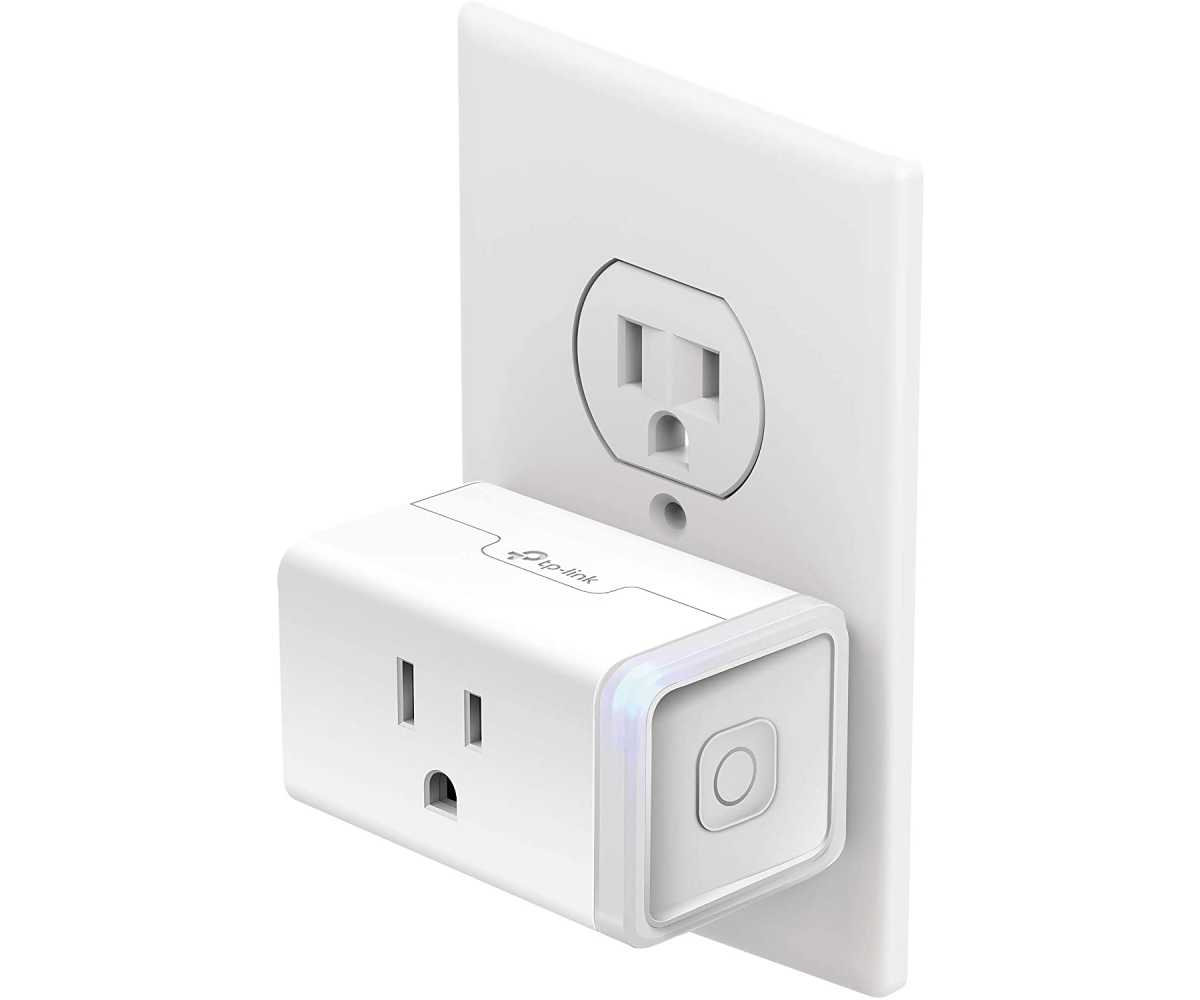 TP-Link
Was: $23
Now: $3.50 (84% off)
Here's a fun one: If you download the Alexa app for your phone (or have an Alexa-enabled device), you can ask for a sweet deal. Saying "Alexa, order Kasa Smart Mini Plug" gets you this popular smart plug with energy monitoring for a whopping 84% off. Don't want to finish the transaction via voice? It goes to your cart first, so you can check out on a PC.
Get the Alexa app on iOS or Android.
Kasa Smart multi-color smart light bulb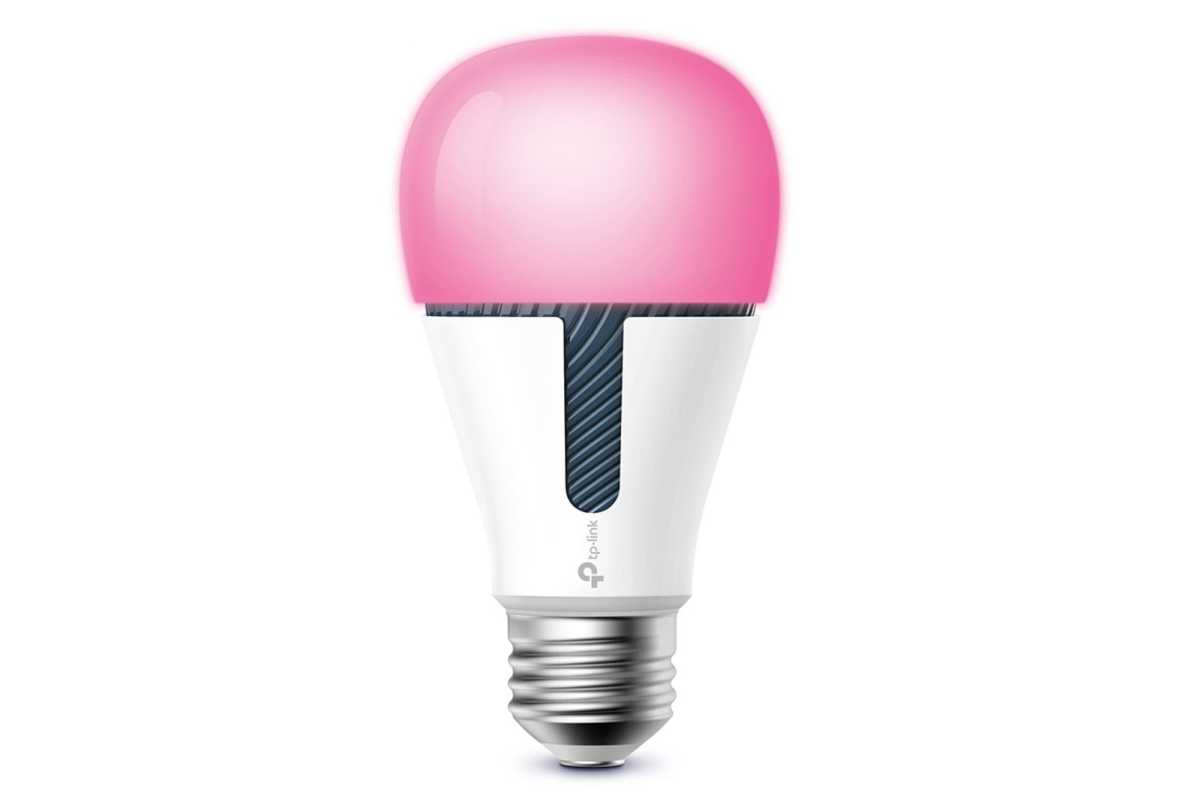 TP-Link
Was: $20
Now: $10 ($10 off)
No hub needed for this smart bulb—Kasa Smart bulbs run on your Wi-Fi network. At 50 percent off, the KL130 can't be ignored. When it comes to tuning its color, this bulb is extremely flexible: Not only can you can pick from rainbow hues, but white color temperature can be adjusted between warm and cool.
Note: When you purchase something after clicking links in our articles, we may earn a small commission. Read our affiliate link policy for more details.
Alaina Yee is PCWorld's resident bargain hunter—when she's not covering PC building, computer components, mini-PCs, and more, she's scouring for the best tech deals. Previously her work has appeared in PC Gamer, IGN, Maximum PC, and Official Xbox Magazine. You can find her on Twitter at @morphingball.