Twitch data breach investigations continue

chombosan – stock.adobe.com
Investigations are ongoing into a 125GB data breach that hit livestreaming platform Twitch, apparently the work of hacktivists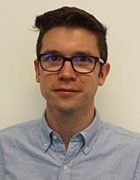 By
Published: 07 Oct 2021 10:58
Livestreaming and videogaming platform Twitch continues to investigate a major breach of its systems that saw over 125GB of its data, including source code, leaked via the 4chan forum.
Multiple sources, including Computer Weekly's sister title SearchSecurity, have independently verified the leaked data to be genuine.
News of the incident first emerged on 6 October, and Twitch itself acknowledged the breach at about 4.20pm in a brief statement posted to Twitter. It said: "We can confirm a breach has taken place. Our teams are working with urgency to understand the extent of this. We will update the community as soon as additional information is available. Thank you for bearing with us."
In a full statement published at 6.30am today, Twitch said: "We have learned that some data was exposed to the internet due to an error in a Twitch server configuration change that was subsequently accessed by a malicious third party.
"As the investigation is ongoing, we are still in the process of understanding the impact in detail. We understand that this situation raises concerns, and we want to address some of those here while our investigation continues.
"At this time, we have no indication that login credentials have been exposed. We are continuing to investigate.
"Additionally, full credit card numbers are not stored by Twitch, so full credit card numbers were not exposed."
In a further update since then, Twitch said that as a precaution it has reset all its users' stream keys – these are the unique codes that enable streamers to connect Twitch to their broadcast service of choice, such as Twitch Studio, Twitch Mobile App, OBS, Streamlabs, PlayStation or Xbox.
Twitch users can generate new stream keys via their user dashboard and may need to manually update their broadcast software with the new key in order to resume streaming.
As a significant breach affecting a well-known consumer brand, the Twitch incident has generated much interest from the wider cyber security community, including the usual unhelpful speculation on the cause of the incident, and preventative actions Twitch could have taken in entirely hypothetical scenarios.
Hacktivist action
What is agreed upon is that the attack was almost certainly not driven by financially motivated cyber criminals, but by hacktivists who wanted to teach Twitch a lesson for failing to clamp down on abuse, harassment and hate speech on its platform, as evidenced by an initial statement made by the person/s responsible, which branded Twitch's community a "disgusting, toxic cesspool".
Quentin Rhoads-Herrera, director of professional services at Criticalstart, a supplier of managed detection and response (MDR) services, commented: "This is more of a way to publicly humiliate Twitch and potentially lower the trust users may have in the platform.
"If it was ransomware, we would have seen encryption events as part of this and normally these types of groups don't announce a breach until they have both stolen data and encryption moving through the victim's network. This sounds like a hacktivist, or someone who has hacked Twitch to drive a point across.
"It appears the overall goal was to shame Twitch, not harass or hurt its userbase."
Extent of leak troubling
One thing most observers agree on at this stage of the investigation is that the extent of the data leak – including Twitch's source code – means the breach will have substantial repercussions for Twitch beyond merely shaming it.
Clavister CEO John Vestberg described the incident as the equivalent of KFC losing its secret recipe. "What made its offering unique is now available to all its competitors," he said. "Data is a company's most valuable asset and it needs to be protected as such."
Check Point Software cloud security architect Stuart Green added: "Anytime source code gets leaked, it's not good and potentially disastrous. It opens a gigantic door for evil-doers to find cracks in the system, lace malware, and potentially steal sensitive information."
Jonathan Knudsen, senior security strategist at the Synopsys Software Integrity Group, said: "Whatever Twitch was doing for application security, they need to redouble their efforts. Anyone can now run static analysis, interactive analysis, fuzzing, and any other application security testing tools. Twitch will need to push their application security to the next level, finding and fixing vulnerabilities before anyone else can find them."
Read more on Data breach incident management and recovery
Apple takes Russia to court over App Store ruling
Apple is still fighting Russia over alleged App Store abuse. Both 9to5Mac and RT report Apple is asking for a judicial review of a Federal Antimonopoly Service warning from August that allows developers to mention alternatives to the App Store's in-app payment system. FAS gave Apple until September 30th to alter its policies, but the company declined to change its rules despite the threat of a fine.
The opposition parallels Apple's legal battles in the US. The judge in Epic's lawsuit against Apple ordered the tech firm to let App Store developers point to other payment systems, but Apple appealed the injunction in hopes of a delay. The court denied Apple's request, and the company will have until December 9th to let app makers point to other options. Apple will make exceptions to its policy for some media apps in 2022.
Pushbacks like those in the US and Russia aren't surprising. Apple still makes most of its money through hardware sales, but its services business is growing. Easier third-party alternatives could theoretically hurt App Store revenues, not to mention increase the chances of rogue apps pointing users to malicious sites. The iPhone maker might not have much choice, however. Regulators are concerned Apple's approach stifles choice and competition, and they're unlikely to let the matter slide.
All products recommended by Engadget are selected by our editorial team, independent of our parent company. Some of our stories include affiliate links. If you buy something through one of these links, we may earn an affiliate commission.
Report: Phishing campaign is actively targeting U.S. military families
Image Credit: Mike Kemp // Getty Images
Hear from CIOs, CTOs, and other C-level and senior execs on data and AI strategies at the Future of Work Summit this January 12, 2022. Learn more
---
New research from Lookout Threat Lab has found a long-running phishing campaign that is actively targeting families of United States military personnel, as well as individuals interested in pursuing a romantic relationship with a soldier. The scammers impersonate military support organizations and personnel to steal sensitive personal and financial information for monetary gain.
Based on Lookout's analysis, it's clear that the threat actor is looking to steal sensitive data from victims such as their photo identification, bank account information, name, address, and phone number. With this information, the actor could easily steal the victim's identity, empty their bank account, and impersonate the individual online.
A number of infrastructure indicators and open-sourced intelligence findings lead the Lookout Threat Lab to believe that the threat actor operates out of Nigeria. The websites were primarily hosted by Nigerian providers that are offshore or ignore the Digital Millennium Copyright Act (DMCA) — in both cases, these sites were fairly protected from takedowns. Researchers were able to further confirm the operator's location from a phone number one of the web developers accidentally left on the draft version of the site. The country code of the number is from Nigeria.
Likely for economic reasons, the threat actors chose cheap, shared hosting services for the scam websites. This can present an obstacle to research, as hundreds or even thousands of domains may share the same virtual resources and resolve to the same IP address. To uncover additional sites from this campaign, Lookout researchers were able to reference the contact numbers on these sites, which happened to be reused.
When the Lookout Threat Lab dove into the registration information for various sites, they found that the actors practiced fairly poor operational security, often reusing phone numbers, email addresses, and other registrant information, which made the campaign easier to track. In addition to the shared resources and contact information on the actual websites, this information enabled Lookout researchers to identify 50 military scam sites tied to this campaign. They were also able to link this group to numerous other scams advertising fake delivery services, cryptocurrency trading, banks, and even online pet sales.
As compromised accounts are one of the most difficult threats to combat, the Lookout Threat Lab recommends all organizations deploy a dedicated phishing solution that works regardless whether the employee is working inside corporate perimeters or not.
See the full report by Lookout Threat Lab.
VentureBeat
VentureBeat's mission is to be a digital town square for technical decision-makers to gain knowledge about transformative technology and transact.
Our site delivers essential information on data technologies and strategies to guide you as you lead your organizations. We invite you to become a member of our community, to access:
up-to-date information on the subjects of interest to you

our newsletters

gated thought-leader content and discounted access to our prized events, such as Transform 2021: Learn More

networking features, and more
eBay banned some users by mistake
Twitter isn't the only big-name internet company to have accidentally banned users this week. As The Verge reports, eBay has confirmed it suspended a "small number" of users by mistake on December 3rd. The company didn't provide a cause or reveal the extent of the problem, but said it had fixed the slip-up and notified those affected.
There may have been a significant number of victims. Reddit users devoted a large thread to the bans, noting that there weren't any potential red flags for at least some of the accounts. People were suspended even if they had excellent buyer and seller histories or hadn't used eBay for years. Those who contacted eBay were denied appeals and, at least once, told they put eBay users "at risk."
While it's not always clear what prompts unintentional bans, incidents like these underscore the limits of moderating internet services. Companies often have to lean on automated moderation to handle the sheer scale of content, and those human moderators that are available can still make mistakes. Gaffes like this are rare, but might be difficult to avoid without double-checking decisions.
All products recommended by Engadget are selected by our editorial team, independent of our parent company. Some of our stories include affiliate links. If you buy something through one of these links, we may earn an affiliate commission.