COP26: IT and climate change – Computer Weekly Downtime Upload podcast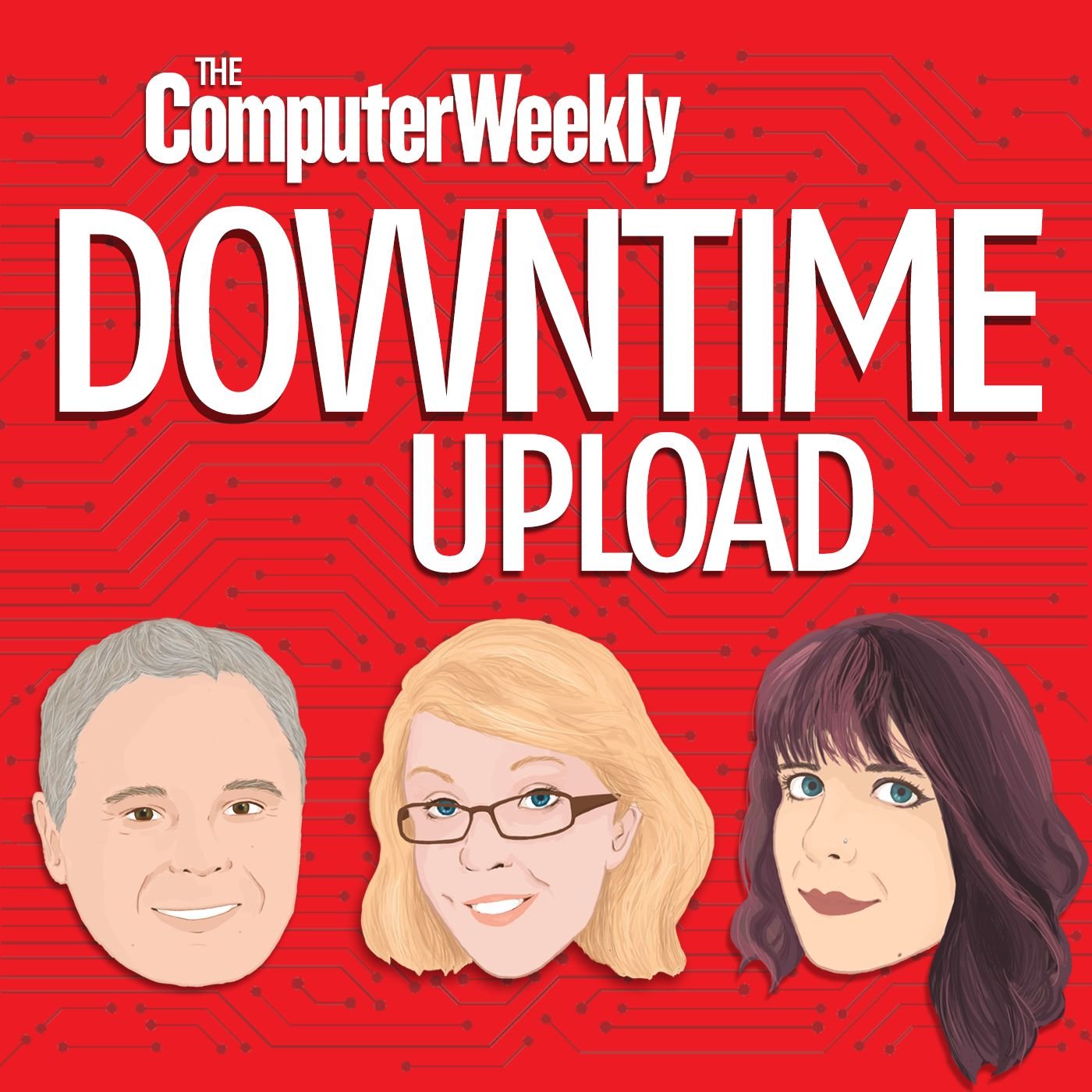 Listen to this podcast
In this episode, Clare McDonald and Brian McKenna are joined by Ryan Priest to discuss IT's role in combating climate change, on the eve of COP26, as well as YouTube's temporary expulsion of Novara Media from its platform
In this episode, Clare McDonald and Brian McKenna are joined by Ryan Priest to discuss IT's role in combating climate change and YouTube's temporary expulsion of Novara Media from the platform.
After some Halloween-related chat and a nod to the COP26 conference in Glasgow (which commenced on 31 October, the very day of the Celtic festival to which Halloween traces its origins), the two regular podcasters and their esteemed guest get down to the business of the episode.
Ryan is a senior sub-editor for the editorial production team at Computer Weekly and the main author of the publication's satirical column, Downtime – after which this podcast is named.
He begins by talking about his most recent Downtime, Fully automated luxury community guidelines, which is about YouTube's mysterious temporary banishment of Novara Media's channel from the Google-owned video sharing service's platform.
The piece's title is in reference to Novara Media co-founder Aaron Bastani's book, Fully automated luxury communism. While Novara is on the left of the political spectrum, it found support in this instance from right-wing Talkradio, which was similarly booted off YouTube earlier this year.
That Novara received no warning or explanation for being banned is alarming, and has led to appeals for more transparency on YouTube's part.
Ryan and the others discuss the unregulated power of the tech giants more generally, and he points to Ayn Rand and her "selfish is good" philosophy as a major influence on a host of Silicon Valley billionaire bigwigs. This influence is alluded to in an earlier Downtime from this year, Atlas hugged, which refers to Boston Dynamics' scarily dynamic humanoid robot, Atlas. A robot none of us would like to meet on a dark night, Halloween or not.
COP26 and IT
While the tech giants wield power with a dark side, West Coast US IT companies are presently focusing on COP26 to make big statements about climate change.
COP26 (the 26th UN conference on climate change) is currently underway in Glasgow, with the aim of keeping the rise in global temperature to within 1.5 degrees Celsius by the end of the century. COP stands for "Conference of the Parties" to the original United Nations Framework Convention on Climate Change drafted in 1992. The aim is to prevent the planet from catastrophically over-heating, as it is presently on track to do. A big part of that is moving from fossil fuels to clean and renewable energies.
In Caroline Donnelly's absence, Clare speaks on the podcast about one of her climate change-related stories concerning Microsoft.
Caroline's story, Microsoft: Solving the climate crisis will require moon landing levels of tech innovation, looks at how solving the climate crisis will require a large-scale collaborative effort.
During a briefing session with the press, Microsoft chief environmental officer Lucas Joppa spoke about the scale of the task of halting the pace of climate change. He is in charge of the development and delivery of the software giant's sustainability strategy, which has already seen it commit to becoming a climate-negative entity by 2030.
Clare welcomes the big societal – as opposed to just consumer-level – drift of the Microsoft intervention, and notes its avowed intention to reverse its carbon footprint since its inception. Joppa also, she says, highlighted the impact of digitisation on the climate, which runs ubiquitously. Every message we send uses energy.
Microsoft, like other enterprise software providers, offers ways for CIOs and chief technology officers to monitor energy use and emissions. But what then to do? Reducing e-waste by repairing digital devices and perhaps using hydrogen from clean electricity are part of the answer, but there is a big job of work to be done by the tech sector, as this CW article by Cliff Saran, to which Clare refers in the podcast, conveys.
Datacentres and climate change
Caroline has produced a rich vein of stories about IT and climate change, particularly about datacentres and the big public cloud providers, and their sustainability efforts.
She talked on the podcast recently about the water consumption habits of datacentres, and what those could mean for the environment in the context of the growing climate crisis. The landmark feature she wrote on that subject is called Climate change and datacentres: Weighing up water use.
Using software to reduce greenhouse gases
In this episode, Brian next talks about another feature on IT and sustainability in Computer Weekly, How software can help clean up emission-intensive industries, by Steven Mathieson. 
This is focused on how software is helping emission-heavy industries reduce their emissions, particularly commercial buildings, chemicals or petrochemicals industries, and automotive companies. This is critical to getting to net zero, which is the achievement of a balance between the amount of greenhouse gas produced and the amount removed from the planet's atmosphere.
The potential to reduce emissions by making heavy industries more efficient is great. Chemical and petrochemical industrial processes generate as much as 11.6% of greenhouse gases through energy requirements, Steven's feature notes.
The article details the use of software from niche providers and SAP by heavy emitters to monitor and reduce damage to the environment.
But while software is part of the answer to the climate emergency, computer hardware is part of the problem. As Cliff Saran comments in a CW blogpost entitled COP26: IT's role in tackling climate change, "far from being a clean sector, IT is an immense consumer of natural resources and electricity". Among the statistics in that blog are, says Brian, that a single manufacturing plant – for semiconductors – can use 2-9 million gallons of water a day. And the wastewater from such semiconductor fabrication is also highly toxic. 
The episode heads to a close with some discussion about what are the prospects for success in saving the planet, and immediately how successful COP26 is likely to be. There was consensus that the declarations of green intent by big IT companies are, for one thing, better than nothing, and that it is critical to sustain pressure from below on them and on governments.
Intel tips plans for a Bitcoin mining 'Bonanza' chip
Metamorworks/Nature/Getty Images
Intel has signaled that the next generation of Bitcoin mining rigs may ship with "Intel Inside" stickers, as the company has announced plans to at least discuss a "Bonanza Mine" chip for mining Bitcoin at an upcoming conference.
The upcoming program (PDF link) for the International Solid-State Circuits Conference includes a listing for "Bonanza Mine," an "ultra-low-voltage energy-efficient Bitcoin mining ASIC," a paper authored by three Intel employees. The listing was unearthed by Tom's Hardware.
So far, the program doesn't indicate whether or not Intel actually plans to ship Bonanza Mine as a finished product or as a research project. The listing, however, implies the latter. The lead author, Vikam Suresh, is described as a research scientist at Intel Labs, focusing on "high-performance and energy-efficient micro-architecture and circuit design for data encryption and authentication, design of cryptographic primitives for random number and key generation, and block-chain technologies and high-performance data compression."
In December, Raja Koduri, senior vice president and general manager of the Accelerated Computing Systems and Graphics (AXG) Group at Intel, hinted at the company's plans for blockchain and that they would not include general-purpose CPUs or GPUs. That's probably not a surprise given that effective Bitcoin mining moved into ASICs long ago. It's because of this that some of the smaller coins have become popular, as general-purpose PCs can still somewhat compete with more specialized, well-funded mining organizations.
Koduri told streamer DrLupo that he wants to get a solid install base of its new Arc GPUs, enough so that the company can attract attention from software developers. If those Arc GPUs are simply sitting in a mining farm, Koduri said, that goal isn't accomplished. The conversation then turned to specialized Bitcoin hardware. You can tune in to their conversation below:
Intel hasn't indicated what the hash rate will be, the estimated power, and whether the ASIC would be optimized for Bitcoin only. In any event, we'll know more on Feb. 23 at 7:00 AM when Bonanza Mine is scheduled to be unveiled at ISSCC. The conference is all virtual, given the pandemic.
Note: When you purchase something after clicking links in our articles, we may earn a small commission. Read our affiliate link policy for more details.
CPUs and Processors

Cryptocurrency
As PCWorld's senior editor, Mark focuses on Microsoft news and chip technology, among other beats. He has formerly written for PCMag, BYTE, Slashdot, eWEEK, and ReadWrite.
Xbox Game Pass adds Death's Door, Danganronpa in second half of January
Join gaming leaders, alongside GamesBeat and Facebook Gaming, for their 2nd Annual GamesBeat & Facebook Gaming Summit | GamesBeat: Into the Metaverse 2 this upcoming January 25-27, 2022. Learn more about the event. 
---
Xbox announced today the second batch of games coming to Game Pass in January. It's not as exciting as the news that Microsoft is buying Activision Blizzard, but hopefully it's an indicator of more Game Pass additions to come. January's games include Death's Door, Danganronpa: Trigger Happy Havoc, and Pupperazi. Subscribers will also get The Hitman Trilogy and Rainbow Six Extraction this month.
Danganronpa: Trigger Happy Havoc and Nobody Saves the World launched today for Game Pass subscribers. The former is a murder mystery visual novel game, while the latter is a cartoony RPG. Nobody Saves the World is a day-one launch on Game Pass.
Most of the other games launching on Game Pass this month will launch on January 20. These include Death's Door, the indie action-adventure title, and dog photography game Pupperazzi. Another January 20 launch is Windjammers 2, a disc-throwing game with hand-drawn graphics. Microsoft previously revealed that Rainbow Six Extraction would be a day-one release on Game Pass. The Hitman Trilogy will also launch on Game Pass. Yes, both of those will launch on January 20.
The final Game Pass launch of the month is Taiko no Tatsujin: The Drum Master. This drum-based rhythm game is also the only game in this batch that's not available for all of Game Pass's platforms. It'll be available for console and cloud but not PC.
Event
The 2nd Annual GamesBeat and Facebook Gaming Summit and GamesBeat: Into the Metaverse 2
January 25 – 27, 2022
Game Pass is having a banner day today. Microsoft revealed in the announcement of its Activision-Blizzard that Game Pass had surpassed 25 million subscribers. It also added that it would bring "as many Activision Blizzard games as we can within Xbox Game Pass and PC Game Pass, both new titles and games from Activision Blizzard's incredible catalog."
The games leaving Game Pass to make way for this batch are Cyber Shadow, Nowhere Prophet, Prison Architect, and Xeno Crisis. They'll leave the service on January 31.
GamesBeat
GamesBeat's creed when covering the game industry is "where passion meets business." What does this mean? We want to tell you how the news matters to you — not just as a decision-maker at a game studio, but also as a fan of games. Whether you read our articles, listen to our podcasts, or watch our videos, GamesBeat will help you learn about the industry and enjoy engaging with it.
How will you do that? Membership includes access to:
Newsletters, such as DeanBeat

The wonderful, educational, and fun speakers at our events

Networking opportunities

Special members-only interviews, chats, and "open office" events with GamesBeat staff

Chatting with community members, GamesBeat staff, and other guests in our Discord

And maybe even a fun prize or two

Introductions to like-minded parties
Samsung's newest mobile processor has an AMD GPU with ray tracing
Alex Walker-Todd/IDG
Did you know that Samsung makes its own processors? You'd be forgiven for glossing over that — the flagship Galaxy S series of phones technically uses Samsung's home-grown Exynos system-on-a-chip, but almost never in the United States, where Samsung uses Qualcomm's Snapdragon chips. But you might want to track down an all-Samsung machine for your next Android phone, as the newest Exynos processor will pack some serious graphical punch via a partnership with AMD.
The Exynos 2200 series of chips was announced this morning and is presumably slated for the upcoming Galaxy S22, Galaxy Z Fold3, and Flip3 phone lines. In addition to the usual incremental improvements in ARM-based SoC designs, Samsung is letting AMD handle the design of the new Xclipse GPU series. It's a "hybrid graphics processor" using RDNA 2 architecture.
What does that mean? Not a lot in terms that matter to end users, but Samsung does say that the Exynos 2200 platform will use "the industry's first hardware-accelerated ray tracing on mobile." Ray tracing is an advanced graphics lighting technique that, while possible on more or less any hardware, really requires custom-designed chips in order to effectively run during active gameplay. Ray tracing has only become widespread recently for desktop and mobile gaming, starting with new GPU designs in 2018.
Samsung also said that the Xclipse GPU can handle variable-rate shading and will come with a multi-IP governor system to enhance efficiency. And,, lest you think this is a one-off promo deal, the press release states that there are "multiple planned generations" of AMD-powered Exynos GPUs in the works. Expect to see the first fruits of this union in the first quarter of 2022, when Mobile World Congress (or its pandemic-era digital equivalent) occurs.
Note: When you purchase something after clicking links in our articles, we may earn a small commission. Read our affiliate link policy for more details.
Michael is a former graphic designer who's been building and tweaking desktop computers for longer than he cares to admit. His interests include folk music, football, science fiction, and salsa verde, in no particular order.